Under-fire Ukip leader Henry Bolton has accused plotters within his own party of staging an "organised coup" in response to the royal racism scandal surrounding his 25-year-old ex-lover.
Bolton, 54, took to Facebook to lambast his enemies within Ukip, adding that they had collaborated with the "left wing media" to try and turn the party's membership against him.
The former soldier posted a blistering attack on his critics at around midnight on 18 January shortly after he had been photographed having dinner with Jo Marney. He was forced to separate glamour model Marney after text messages in which she made racial slurs against Meghan Markle and joked about child abuse were revealed by a Sunday newspaper.
Bolton wrote: "An organised coup and insurgency against my leadership of our party has begun. Prominent individuals both inside and outside the party have co-operated with left wing media to intentionally destabilize the party during this time and turn the members against me.
"I was elected to lead this party and shall continue doing so against interest groups that I will unveil."
Bolton followed up the post with screengrabs of text messages that he claimed showed prominent Ukipers collaborating with Marney's ex-boyfriend to undermine his leadership.
Bolton was forced to put his relationship with Marney "on hold" after colleagues made it clear he would have to resign from his position if he did not distance himself from the woman, 29 years his junior, who he recently left his second wife and their two children for.
In an interview with The Telegraph he did not rule out rekindling his relationship with Marney, insisting that it was significantly more than a "flash in the pan".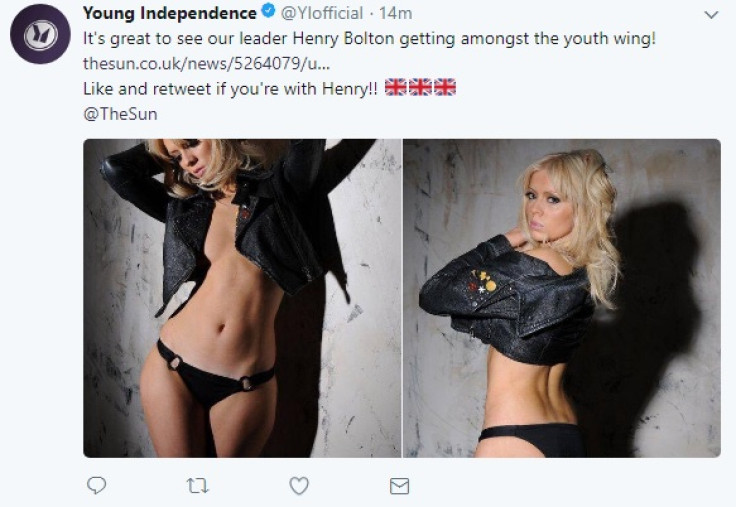 "In that brief time we had – in that uninterfered-with relationship – I haven't been that happy in many years," he said.
The former couple were photographed drinking at the National Liberal Club on Wednesday evening. Conservative blogger Guido Fawkes quoted a witness as saying "they were holding hands and touching in a manner suggestive that they were very much still together".
Further photos emerged of the pair together disembarking from a train at Folkestone, where Bolton has a flat.
In a bid to prove that his apparent ex had not spent the night, Bolton printed out a taxi receipt the following morning showing that Marney had then taken a cab to Maidstone where she lives, rather than spending the night with him.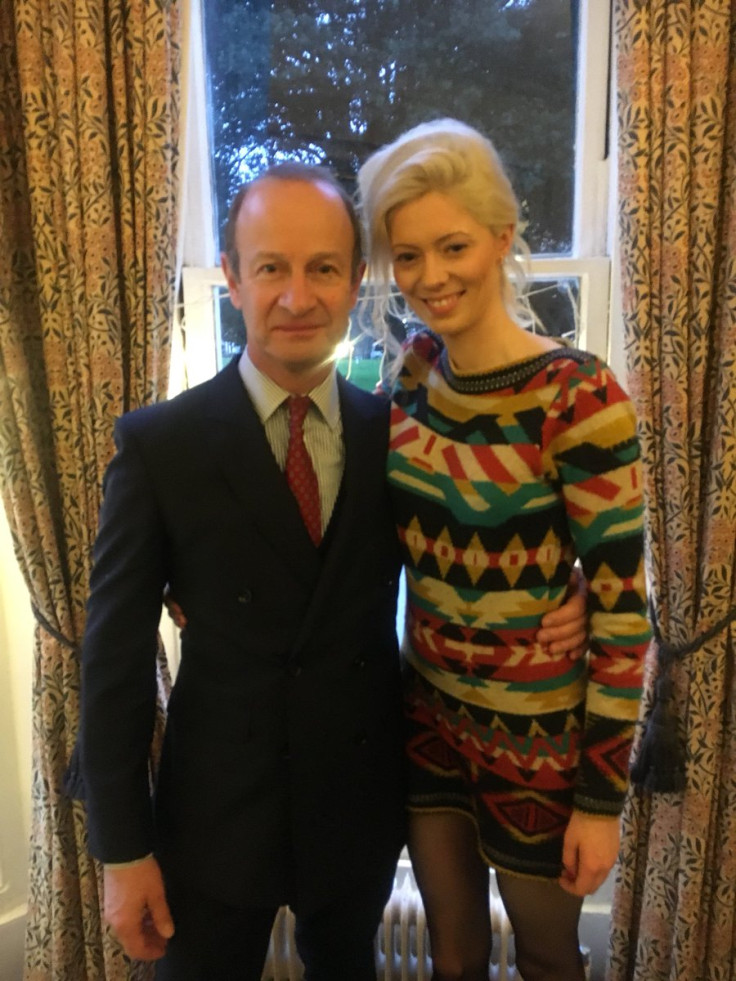 Ukip's national executive will meet on 21 January to vote on Bolton's future, with a vote of no confidence tabled regarding his position.If nine of the committee's 15 members support the motion, the party could face its fourth leadership election in two years.
Ukip is struggling to negotiate a downward spiral of popularity and influence since Britain voted to leave the EU in June 2017 – it had been formed in 1993 as a single-issue movement opposed to Britain's EU membership.
Despite evolving into a populist mainstream party, Brexit remained its flagship policy. It garnered almost 4m votes in 2015 but less than 600,000 two years later, following the EU referrendum.