Ukip leader Henry Bolton has called his three-week relationship with a 25-year-old glamour model "the happiest I have been in years". Bolton ended his romance with Jo Marney after her racist remarks about Meghan Markle emerged, prompting calls for his ousting.
Bolton claimed he was in love with Marney and suggested in an interview with The Telegraph that he could rekindle the relationship that rocked the future of his career and that of his political party.
When asked if he rules out getting back together with the outspoken model, Bolton replied: "I don't rule it out, not at all."
He spoke openly about the "strength of feeling" between the two and said that although he "feels the age difference" it does not affect how strongly they feel about each other. Asked if he still had feelings for her he responded: "Yeah, absolutely. The anguish that Jo and I have gone through..."
Bolton acknowledged he "bitterly regrets" the anguish he caused his wife after abandoning her with their two children at Christmas.
After meeting Marney at a Ukip Christmas Party in Folkstone on 16 December, Bolton flew to Vienna to spend Christmas with his wife, Tatiana Smurova-Bolton and their children.
He said that within days their holiday spiralled into resentment. "I had been asked to write an article. She said no, you are here with us, you are not here to work," he said. "If a relationship is compromising my duties and responsibilities to this party, then I find that unacceptable. I can't do that. The party came first.
"So I popped smoke and withdrew. There's too much tension here, you're compromising my leadership, we're having personal difficulties, my resilience has worn out. I'm going."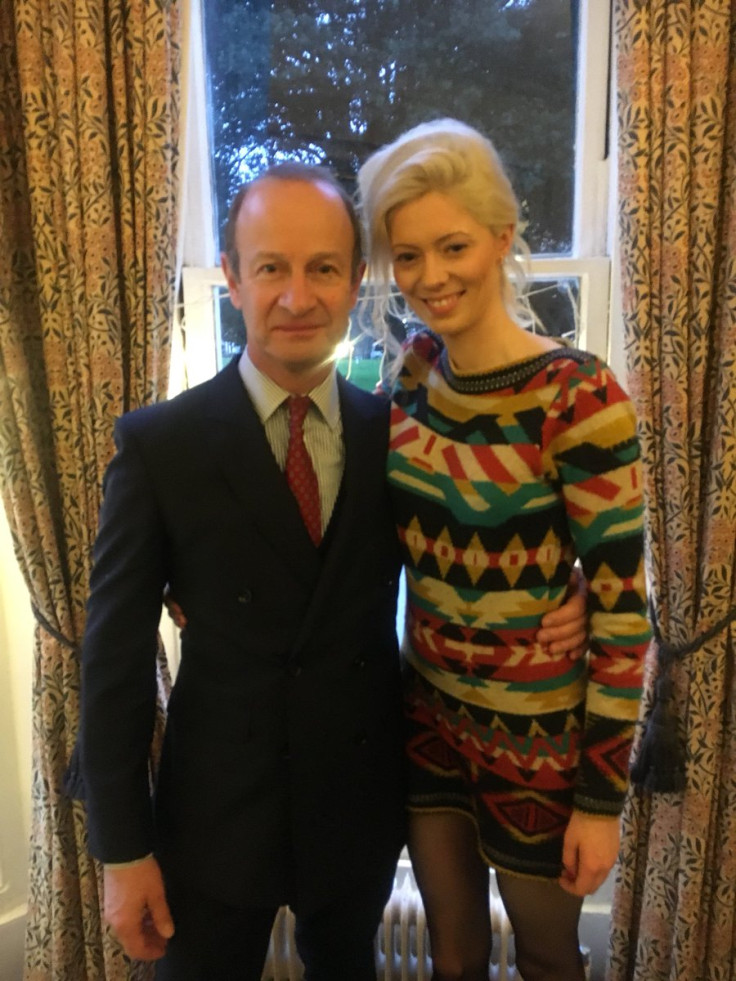 However, he denied that his short-lived relationship with Marney was "a moment of insanity".
"There's far more depth to this. Put politics and political views aside. Relationships aren't based on political views," he said.
He continued: "This is all pretty fast and furious. There's pressure to really understand what our relationship is. The feelings are there. I have seen the distress that she has gone through. The conversation we had on Sunday we found very difficult indeed.
"I have to say that in that brief time we had...I haven't been that happy in many years. That relaxed, that comfortable.
"She needs to sort her life out, I need to sort my life out. We will see what happens going forward."
The 54-year-old Ukip leader ended his relationship with Marney on Sunday (14 January) after her racist comments about Meghan Markle, Prince Harry's fiancée, emerged. The ensuing scandal led Ukip to suspend Marney and call for Bolton to resign from his post.