The most intriguing political story, as the United Kingdom enters the countdown to the European Parliament Elections 2014, is the emergence of the UK Independence Party (Ukip), the right-wing pouplist party, which according to the polls, is poised to become a major electoral force.
IBTimes UK's 'Ukip Uncovered 2014' shines a spotlight on a party that despises the orthodoxies of realpolitik and has never shied away from controversy
Another Ukip politician threatens legal action for defamation
A councillor in Nigel Farage's anti-EU party is threatening legal action over claims made by a fellow councillor.
Crawley District Council's Karl Williamson could send in the lawyers after he was accused of neglecting his duties by not turning up to a string of meetings.
Youthful Williamson – who works as a flight attendant for Virgin Atlantic - was taken to task in a blog by a Conservative rival who accused him of allegedly "living in LA" and collecting his attendence allowance for doing not very much.
This claim angered Williamson, who has demanded in an email that the author of the blog, Duncan Crow, take down the offending claim.
The row came in the same week that another Ukip councillor issued ominous legal warnings in a separate case about coverage of a planned protest by a far-right group with EDL links against a 'Muslim fun day' at Legoland in Windsor.
Williamson, 26, told the Crawley News: "I will be seeking legal action against Duncan for what he wrote in the blog."
He also accused Crow of a "smear campaign," adding that "it is quite laughable that someone would put that amount of time and effort into spreading lies.
"Duncan knows full well I do not live in Los Angeles; I live in Crawley. This is a personal attack and smear campaign. The only meetings I can now attend are full council and licensing so his claim about my attendance is baseless. I will be seeking legal action against Duncan for what he wrote in the blog."
IBTimes UK contacted Williamson, who declined to comment. "It's with my lawyers," he said.
Are Ukip politicians getting paranoid as crunch Euro and local elections draw closer?
Out with extremists for Farage:
Ukip HQ announced three new appointments to its "frontbench" team.
Steven Woolfe will be Ukip's economic spokesman, Suzanne Evans will handle communities, and Margot Parker will speak on employment.
The appointments look like part of Farage's campaign to clean up and professionalise Ukip after the leader admitted his party had a problem with members who held "extremist, barmy or nasty" views recently.
Farage hailed the appointments as proof of Ukip's growing strength and stature. "We have a depth of talent available that has never been at our disposal before and I am determined to use it to the fullest extent," he said.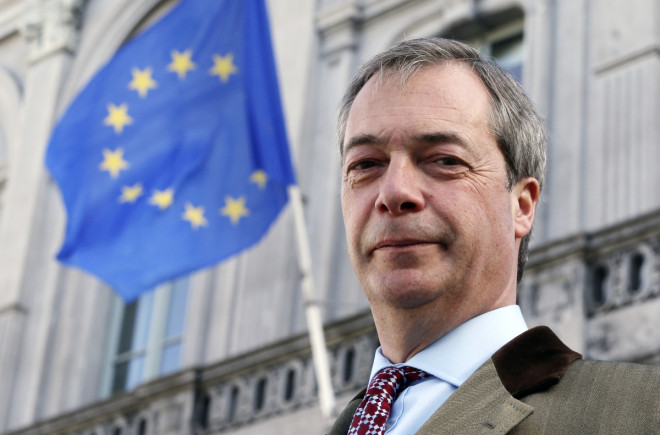 But other extreme opinions still remain (on Twitter, of course)
Not all members appear to have bought into Farage's quest for mainstream respectability. An MEP candidate was facing calls to resign for reportedly comparing the European Union (headquarters: Brussels) and Nazi Germany (HQ: Berlin) in the same sentence.
In a Twitter message to his followers which was apparently later removed, Nigel Wickens wrote: "Congratulations to Switzerland regarding the free movement of people. You defied Nazi germany, now defy the equally disgusting EU."
Leading calls for him to step down as a candidate was Labour MP John Mann who issued a press release about the tweet, which may be a sign of how seriously Ukip is being taken at the upcoming elections by rivals.
Mann insisted no "decent human being" could draw such a comparison and advised Wickens to visit a Holocaust Centre to swot up on one of the lowest points in human history.
Wickens has form for airing interesting thoughts on Twitter, including a conspiracy theory which appeared to suggest Tony Blair had shadowy operatives eliminating rivals for him: