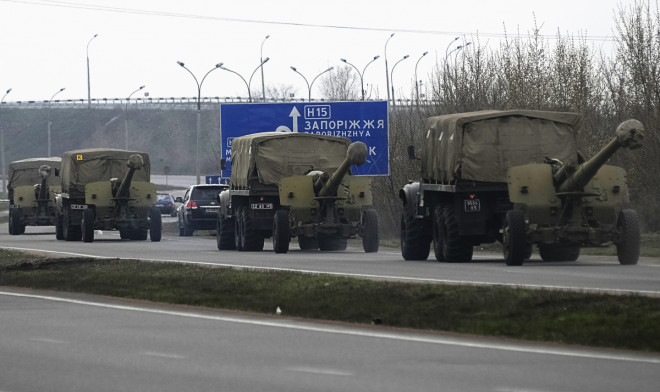 Ukrainian forces have begun coming down heavily on pro-Russian protesters who have taken control of state buildings in the eastern Ukrainian city of Slavyansk.
Ukraine's acting interior minister Arsen Avakov has said personnel have been drafted in from all security agencies to coordinate the "anti-terrorist operation."
Slavyansk was one of the several eastern Ukrainian cities where heavily-armed pro-Russian protesters seized government buildings and police headquarters.
Local reports have said helicopters were seen swirling in the skies above eastern Ukrainian regions, as well as the movement of infantry vehicles especially in the vicinity of Donetsk.
The separatists are said to be armed with Russian-made automatic weapons.
Russia had earlier warned that any crackdown by Ukrainian forces would automatically dissolve diplomatic efforts in resolving the simmering crisis.
Administrative buildings in at least four cities are currently under the control of pro-Russian demonstrators who demand a Crimea-style referendum in order to break away from Ukraine.