Russia Today news anchor Liz Wahl had seen enough of Vladimir Putin's trampling of Ukraine.
The broadcaster, whose grandparents fled from Soviet forces during the 1956 Hungarian Revolution, announced her resignation live on the air at the end of a bulletin, citing "moral and ethical" challenges.
It was the second time this week one of RT's presenters had openly criticised Russian President Vladimir Putin after Washington-based Abby Martin, presenter of "Breaking the Set", condemned the situation in Ukraine.
Journalists traditionally levitate above the subjects they are disseminating, presenting an objective view of the issue at hand.
But this is not the first time the gaze of the world has been on RT.
Formation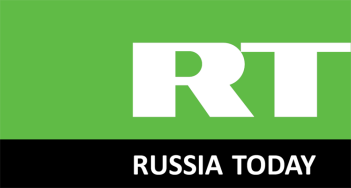 Launched in 2005, RT is a 24-hour news station like Sky in Britain and CNN in the US.
It is however a non-profit organisation and funded by the Russian government through the Federal Agency on Press and Mass Communications of the Russian Federation.
Its broadcasts are beamed into homes in more than 100 countries and it is the second most-watched foreign news network in America after BBC World Wide. It is also the third most watched news channel in Britain, after BBC News and Sky News.
Coverage
Before RT's launch, Vladimir Putin had seemingly grown tired of foreign news broadcasts. He told a rally in 2005: "I often watch foreign TV channels, and almost everywhere they are saying the same thing. All they can talk about is crisis and breakdown."
The network prides itself on offering a Russian perspective on global issues as well reporting on matters left alone by corporate networks.
It has been described as "counter-hegemonic" because it serves up a different news agenda to that of Western media including CNN and the BBC.
Its exponential growth has also lead to it being a direct competitor, and occasionally scourge, of Western outlets.
Notable contributors and guests
Over the years RT has attracted major political figures, from both the left and right, on its show to discuss themes that might be shunned by other parts of the media.
Controversial figures who have appeared on the network include George Galloway, Mahmoud Amadinejad, Bashar al-Assad and, perhaps obviously, Putin himself.
It has been criticised for giving a platform to some guests merely for the sake of being provocative, an accusation RT strongly denies.
RT guests who have raised eyebrows
Vladimir Putin - Criticised for clamping down on the free press, oligarchs and freedom of expression. Putin has been compared to Hitler for invading Georgia in 2008 and Ukraine
Ali Abdullah Saleh - Yemen President's three decade reign was plagued by his lack of democratic reform, widespread corruption and the claimed human rights abuses carried out by him and his allies
Alexander Lukashenko - President of the former Soviet state of Belarus, Lukashenko has been labelled Europe's last dictator. He has invoked sanctions by the European Union and the United States for alleged human rights violations since 2006.
Nick Griffin - Chairman of the controversial right-wing political party the British National Party since 1999. Griffin has been criticised for hard-line opinions on religion, race and sexuality
Bashar al-Assad - The Syrian president is held responsible by the West for the reputed deaths of tens of thousands of his own civilians during a bloody civil war that is still on-going.
Controversies and criticisms
Being an arms-length from the Kremlin has seen RT labelled as a mouth-piece for the Kremlin. Indeed, a Guardian newspaper article described RT's advertising campaign in Britain as an "ambitious attempt to create a new post-Soviet global propaganda empire".
It has also been reported that while features portraying sensitive Russian issues is allowed, direct criticism of Putin and Prime Minister Dmitry Medvedev is forbidden.
Commentators have also said that RT's editorial policy is deliberately skewed to being aggressively "anti-American".
Julian Assange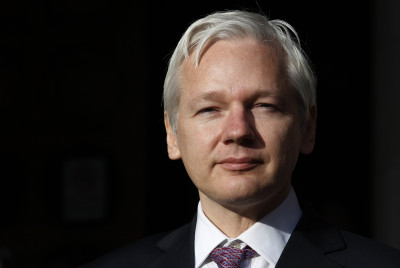 In April 2012, RT broadcasted the first episode of 'World Tomorrow', a news interview program hosted by Wikileaks founder Julian Assange. His first guest was Hezbollah leader Hassan Nasrallah, a major coup for the network given the leader's reluctance to be interviewed.
Assange said that RT allowed guests to say things they "could not say on a mainstream TV network." but admitted if Wikileaks had published Russian data, his relationship with the network might become strained.