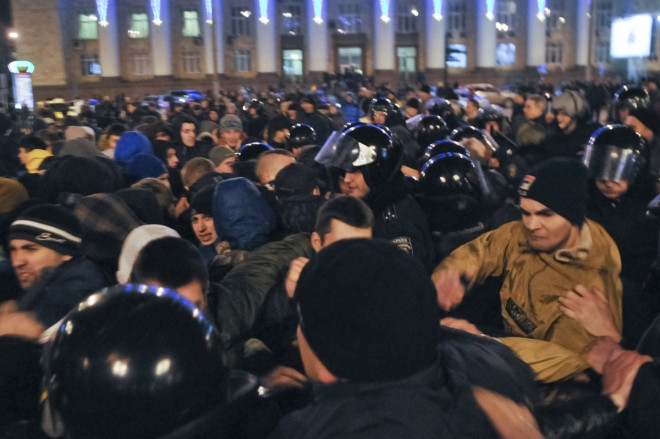 Russia is expected to come under intense pressure over its troop deployment in Ukraine as European Union leaders and United Nations Security Council (UNSC) members hold separate emergency talks in Brussels and New York.
A day after high-level diplomatic efforts with Russia failed to yield concrete results in Paris the international community is looking at all possible options to ease the crisis in Ukraine.
The talks are expected to generate a lot of pressure as some of the European members are pushing for harsh economic sanctions against Russia while others, including Germany, seek to resolve the matter through diplomacy.
The meeting of the 28-member EU bloc is set to begin at 10:30 GMT. David Cameron is expected to talk tough on Russia and confront German Chancellor Angela Merkel and other leaders who prefer to resolve the crisis through diplomatic efforts.
The EU summit will also be attended by Ukrainian Prime Minister Arseniy Yatsenyuk.
The European Council has announced it is freezing the assets of 18 Ukrainian authorities, including deposed president Viktor Yanukovich, prior to the summit.
"This is the first time since many years that we have the perception in Europe of a real threat to our stability and even to peace in this continent," said European Commission President Jose Manuel Barroso.
The blacklisted Ukrainians were "certain persons identified as responsible for the misappropriation of Ukrainian state funds and persons responsible for human rights violations in Ukraine", said the European Council.
Meanwhile, the 15-member UN Security Council is scheduled to convene for a closed-door meeting in New York over the escalating situation in Ukraine. This will be the fourth round of talks by the UNSC since Russia began its military build-up last week.