Ukraine Crisis: UN Envoy Robert Serry Abandons Crimea Mission at Gunpoint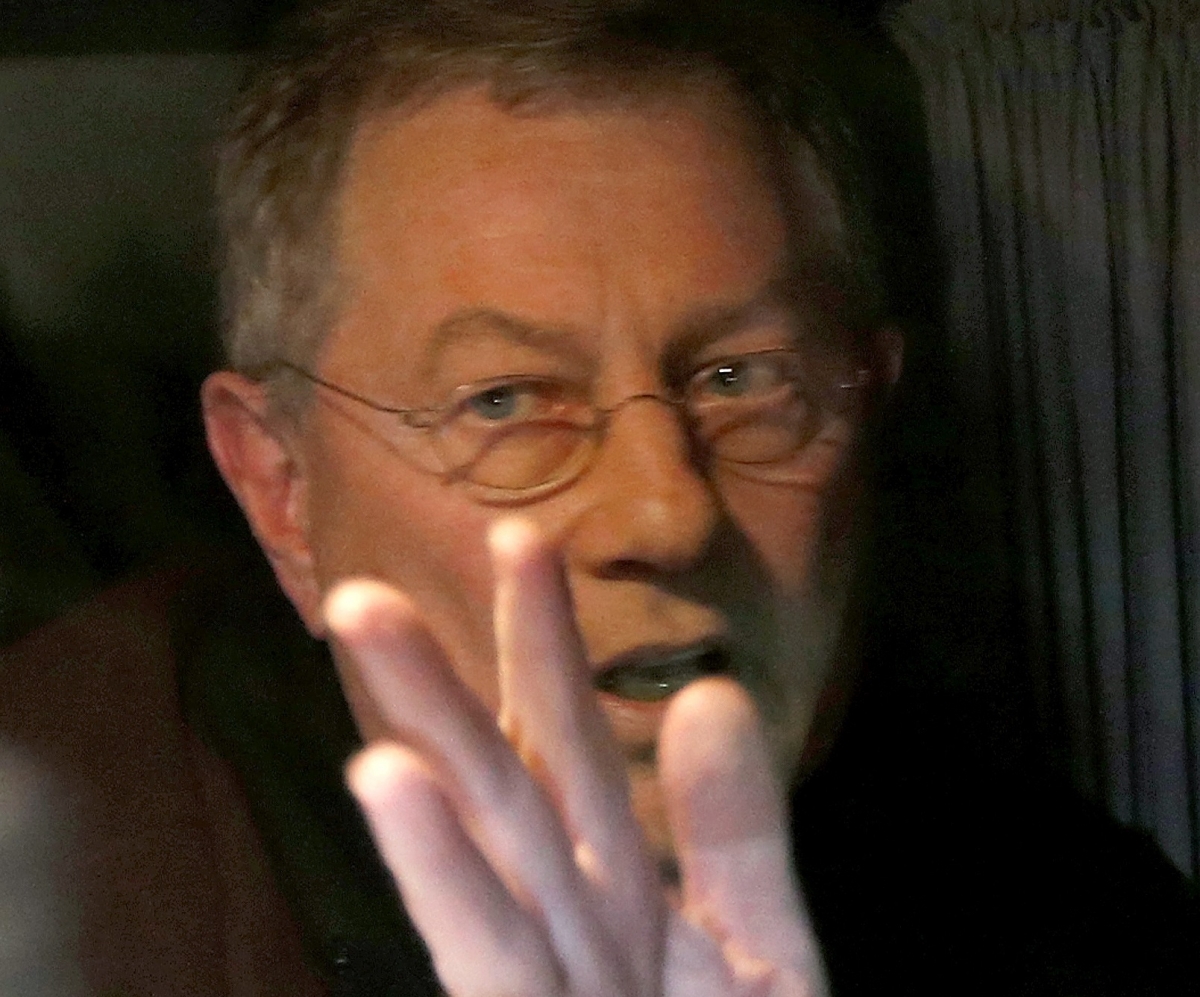 United Nations envoy Robert Serry has agreed to end his mission in Crimea and leave the region after a group of armed men hijacked his car and took him hostage in a coffee shop.
Serry is believed to be on his way to the airport after agreeing to the demands of the 15 or so men that he drop his diplomatic mission and leave. As he drove off to the airport, a crowd jeered "Putin! Putin!" and "Russia! Russia!" at him.
He had been threatened at gunpoint by the men in Sevastopol, according to the UN deputy secretary general Jan Eliasson.
"This action should be seriously condemned," said Eliasson.
The diplomat's car was surrounded by unidentified militiamen as he was leaving a Ukrainian naval base after talks with a commander. He had no security detail with him, according to reports.
"He was met outside the main [naval] headquarters by a number of unidentified men who were saying that he should leave Crimea and go to the airport," the UN deputy secretary said.
Serry was forced into a coffee shop and was prevented from leaving until he accepted the militamen's demands.
"On his way to the hotel he stopped by a cafe to call me," Eliasson said.
"Some [militiamen] were armed [but] not with heavy arms."
Some of the men were wearing combat fatigues and the black and gold star of Russia. The language they were speaking, or where they were from, has not been confirmed.
Interfax, the Russian news agency, had earlier reported that Serry had been kidnapped by armed men but the claims were refuted by the United Nations.
James Mates, Europe editor for ITV News, was with Serry when he was taken captive.
According to Mates's Twitter account, Serry asked the reporter and his film crew to remain with him and continue filming.
The envoy said that he was very happy to leave Crimea and end his mission if it helped de-escalate the situation, according to Mates.