Britain and the US governments should hit Russia with economic sanctions and the upcoming G8 meeting should be cancelled, according to a poll.
In the first poll after the weekend's dramatic developments in Ukraine, Yougov found 60% of respondents wanted June's G8 meeting cancelled while 52% wanted strong economic and trade sanctions imposed upon Vladimir Putin's Russia.
The same poll found a third of the public (33%) said it should be a matter between Russia and Ukraine and 58% of the population said they were following the story closely.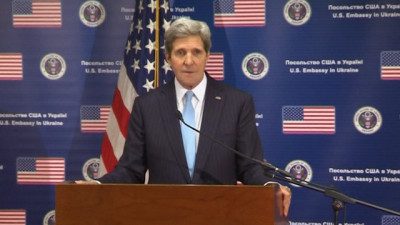 Other popular options included expelling Russia from the G8 (43%) and witholding visas and travelling rights for Russians in the West (38%).
The majority was against too hard a line such as seizing Russian financial or military assets.
Almost 60% of respondents were against offering military support to a new Ukranian government and 41%.