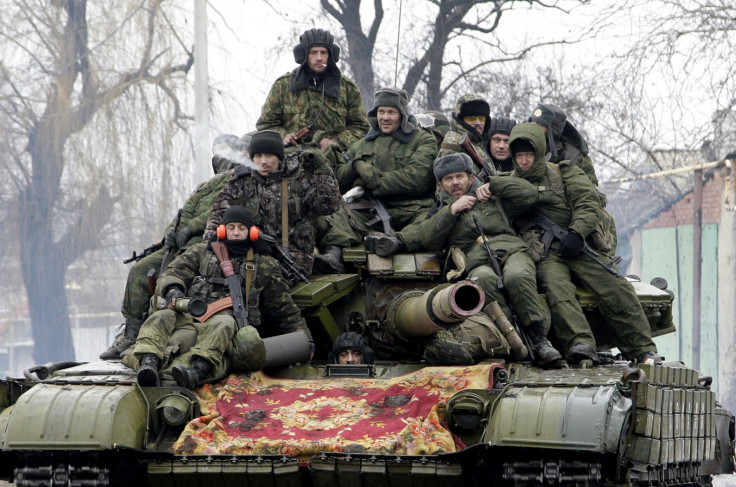 Pro-Russian separatists have promised to press ahead with their military offensive against the Ukrainian forces in eastern parts of the country amid the raging conflict.
With attempts to ease the situation constantly failing, the leader of the rebel forces in Donetsk has said they will proceed to retake the entire territory.
"We will hit them [Ukrainian forces] until we reach the border of Donetsk region, and ... if I see the danger for Donetsk from any other city, I will destroy this threat there," pro-Russia separatist leader Alexander Zakharchenko was quoted as saying by Interfax news agency.
"Attempts to talk about a ceasefire will no longer be undertaken by our side," he added.
Fighting between the rival sides has increased in the last two weeks with both the Ukrainian forces and pro-Russian rebels wresting control over key areas including the Donetsk airport.
European authorities have been expressing serious concerns over the simmering conflict and have been calling for a pullout.
"Those responsible for the recent escalation must now show that they are serious about their commitment to a political settlement. We call notably on Russia to fully assume its responsibility," said EU's foreign policy coordinator, Federica Mogherini.
Western officials have also hinted that Russia is stepping up its military presence in the region. Russia has denied fuelling the conflict in eastern Ukraine.
Amid escalating tensions, the United Nations has said no less than 5,000 people have been killed in the nine-month long conflict.
At a press conference in Geneva, UN human rights spokesperson Rupert Colville said about 260 have been killed in the latest week-long conflict pushing the death toll.