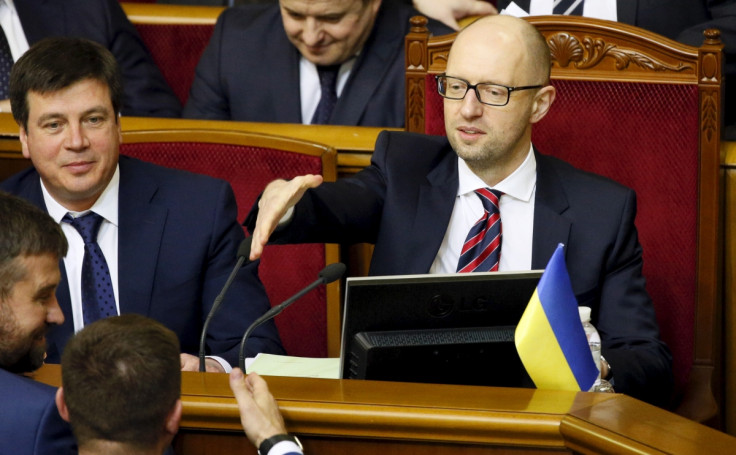 Ukraine's president Petro Poroshenko called on his prime minister Arseniy Yatsenyuk to step down in order to avoid the collapse of the government that could trigger a further increase in instability in the conflict-ridden country.
A presidential statement said that Yatsenyuk's government has lost the support of the ruling coalition, which includes Poroshenko's own party, the Poroshenko Bloc.
The request came shortly before Yatsenyuk was due to present his report on the work of the government to parliament, where he faces the threat of a no-confidence vote, which would in turn lead to early parliamentary elections.
But Poroshenko said he wanted to avoid this and called for a "complete government reboot" instead, Bloomberg reported.
It comes as Kiev faces a raft of accusations from experts and western backers that it is still mired in corruption and is not reforming its economy quickly enough, endangering a $17.5bn rescue loan.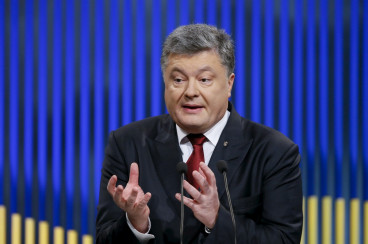 Members of Poroshenko's party have been gathering the signatures needed to trigger a confidence motion against Yatsenyuk, ahead of his report on Tuesday (16 February) of his cabinet's performance.
"In order to renew trust, therapy isn't enough, surgery is needed" Poroshenko's spokesman, Svyatoslav Tsegolko, said on Twitter.
"The president has asked the prosecutor general and the prime minister to quit."
Deputy prosecutor general Vitaliy Kasko this week quit amid accusations that ruling party officials were actively blocking much-needed reforms. Earlier in the month the economy minister Aivaras Abromavicius also stepped down, alleging corruption in the highest echelons of power.
Ukraine is also dealing with an 18-month recession, with the hryvnia losing 10% this year and a pro-Russian insurgency in the east, which has killed 9,000 people.
"This shows the very deep risk we have in the political space," Gunter Deuber, a Vienna-based analyst at Raiffeisen Bank International, told Bloomberg.
"The situation is in deadlock and is very challenging. It's also disappointing what's been coming on the IMF front recently," he said.