Ukraine: Kiev faces political crisis after minister quits accusing lawmakers of corruption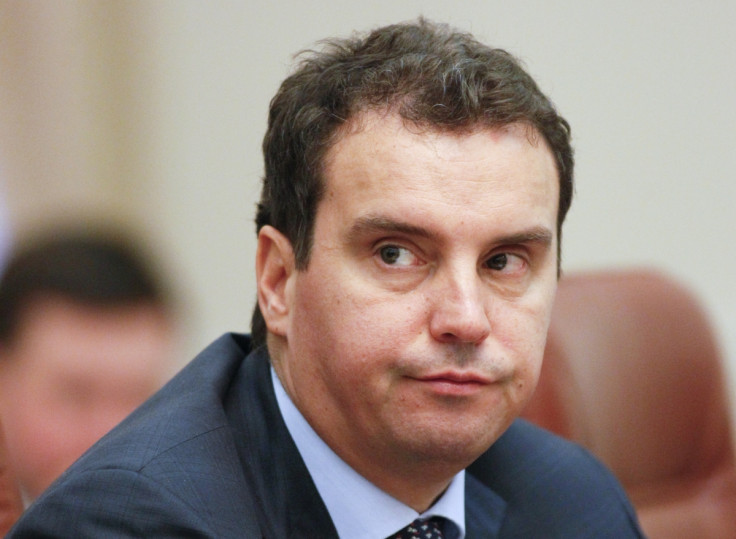 Fears are growing that Ukraine is on the brink of a political crisis after economy minister Aivarus Abromavicius resigned out of frustration over a "sharp escalation in efforts to block systemic and important reforms."
Abromavicius was brought in from his native Lithuania by President Petro Poroshenko to help reform the country's economy after former president Victor Yanikovich was ousted in 2014. But he said that he had "no wish to be a cover for open corruption or puppets under the control of those who want to establish control over state money in the style of the old authorities," Radio Free Europe has reported.
The speaker of Ukraine's parliament warned that the nation is entering a "serious political crisis" after the resignation. "This crisis must be resolved by political parties' representatives along with the president," Volodymyr Hroisman said, according to Bloomberg. "We must update the coalition agreement as a clear plan to execute. We need to reshuffle the government for those tasks. We must end the squabbling and let those who want to conduct reform work and bring results for society," he added.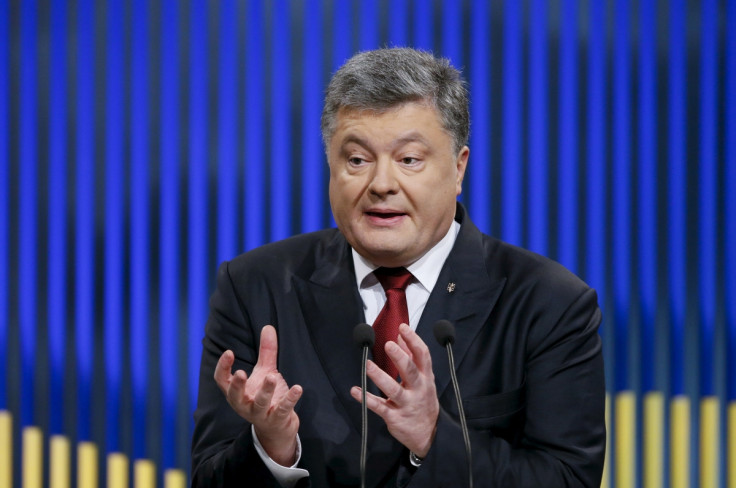 Ukrainian President Petro Poroshenko brought in Abromavicius to help reform the economy
Reuters
Reforms since Abromavicius held the position have been tied to a total of $17bn (£11.65bn) in loans that Kiev has received from the United States, European countries and the International Monetary Fund.
But Abromavicius accused lawmaker Ihor Kononenko of pushing to get his people appointed at head state companies and in top government positions, which Kononenko has denied. However, there is growing public discontent that the pro-Western government has failed to stamp out corruption.
Initial government estimates show Ukraine's economy shrunk by more than 10% last year. The country is also reeling from Russia's occupation and annexation of Crimea in March 2014, along with a conflict between government forces and Russian-backed separatists in the country's east that has killed more than 9,100 people.
Any threat of Prime Minister Arseny Yatseniuk's government collapsing would deeply worry Ukraine's Western partners, who have backed the coalition to keep the country from falling back into Moscow's orbit. A group of Western ambassadors in Kiev, including the US, German and British envoys, said they were "deeply disappointed" by the resignation.
Reuters reported that Abromavicius's exit could derail plans to privatise around 100 state-owned companies, which were a plank of a reform programme. It also said that sovereign bonds and investor confidence have tumbled.
© Copyright IBTimes 2023. All rights reserved.