Ukraine president says Russia waging 'information war' against Germany following 'fake rape' report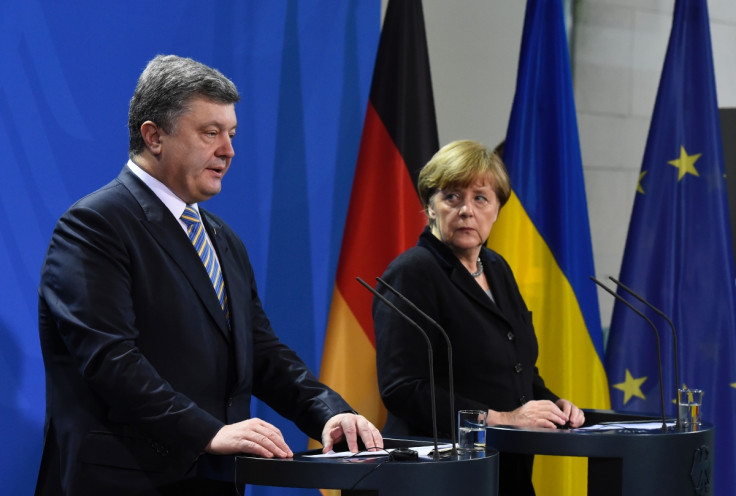 Petro Poroshenko, president of Ukraine, said Russia is waging an "information war" against Germany, in the wake of allegedly false reports in Russian media that a 13-year-old girl was raped by migrants.
Speaking to Germany's Bild newspaper, Poroshenko said that Ukraine had also been subjected to a disinformation campaign by Russia following the outbreak of hostilities with pro-Russia rebels.
"For Germany, this is new, a shocking instance of propaganda. For one and a half years now, Ukraine is familiar with the lies that are repeated by the Russian media until people start to believe them.
"Putin has now also started the information war against Germany. This is Russia's hybrid war," Poroshenko told the newspaper.
In early January Russia's state-owned Channel One broadcast a report alleging that a 13-year-old Russian immigrant girl had been kidnapped for 30 hours by Middle Eastern refugees and raped.
Berlin police said that there was no evidence to support the claims, which sparked protests in the German capital by members of the city's Russian-German community and anti-immigrant group Pegida.
Russian Foreign Minister Sergei Lavrov waded into the controversy, accusing German police of covering up the attack. This prompted German police to make another statement on Sunday, in which they said the girl had admitted making up the claims.
Russia's state media has long been accused of spreading disinformation to undermine Ukraine and the West, with Channel One broadcasting a false report in 2014 alleging that Ukrainian soldiers had crucified a 3-year-old boy.
Poroshenko said that Russia had failed to implement the terms of the Minsk agreement for an east Ukraine ceasefire, and said the West should not raise the sanctions imposed on Russia in response to the annexation of Crimea.
"Everything that is happening in the world is directly or indirectly linked to Russia's aggressions. It is therefore also a matter of our values that we keep up the sanctions. Russia wants to divide the countries of Europe; that is its aim," he said.
Poroshenko called for a concerted strategy to counter Russian propaganda.
"We all have to fight it together, because the truth is on our side. That is why establishing European TV channel broadcasting in Russian language is a right decision. They need to receive alternative opinions except those presented on Russian state channels."
The European Union set up a task force to combat Russian propaganda last year.
© Copyright IBTimes 2023. All rights reserved.