Ukraine Spending $130m a Month Fighting Insurgency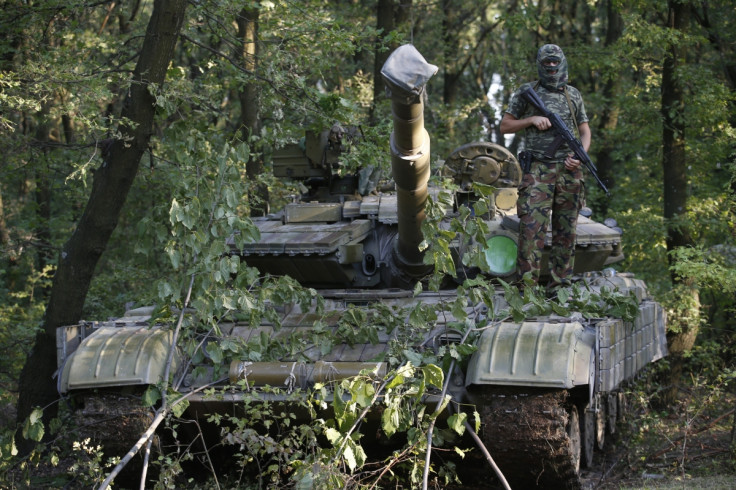 Ukraine's Finance Minister Oleksander Shlapak has said the country's "anti-terrorist" campaign in the east of the country was costing Kiev 1.5bn hryvnias ($130m, £76m, €96m) a month and that it could not afford to finance the operations without assistance.
"We need to seek additional resources for this operation," he told a meeting of parliamentary party leaders.
Security in eastern Ukraine has deteriorated in the wake of Russia's annexation of the Crimea peninsula in March, as pro-Russian separatists have mounted an insurgency against the pro-European government in Kiev.
The rebels, who control parts of major cities in Ukraine's east, have been accused of shooting down a Malaysia Airlines passenger jet on 17 July.
Moreover, the United States has said Russia is backing the rebellion, by allowing fighters and weapons to reach the rebellion over Russian territory.
Along with its European Union allies, the US has passed a raft of sanctions against Moscow as the Ukraine crisis has escalated.
The latest American sanctions, passed in mid-July, penalised Russia' biggest oil producer, Rosneft, its second biggest natural gas producer, Novatek, and its third biggest bank, Gazprombank.
The EU is yet to match the US measures but several European leaders have called for tougher sanctions in the wake of the airplane crash.
Shlapak also revealed that Ukraine's economy had contracted by 5% in the first half of the year. Kiev expects gross domestic product to shrink by a total of 6.5% over the course of the year, revising its previous estimate of a 3% contraction.
Kiev agreed a $17bn (£9.9bn) bailout package with the International Monetary Fund in late April, as part of a $30bn (£17.6bn) international economic rescue package. The IMF approved the next tranche of funding to be given to Ukraine on 18 July but noted the mounting costs of fighting the insurgency could derail Ukraine's economic recovery.
"The programme hinges crucially on the assumption that the conflict will begin to subside in the coming months," the IMF said in a statement.
© Copyright IBTimes 2023. All rights reserved.