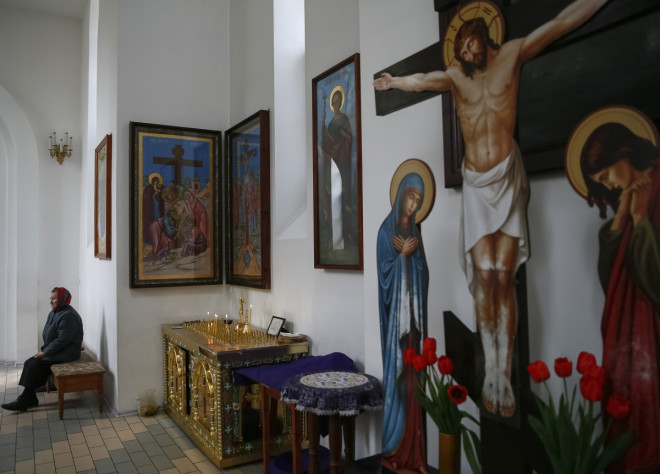 Ukraine has said it is suspending "anti-terrorist" operations in its eastern cities for the Easter holidays and to honour the Geneva accord.
The interim Kiev administration, however, vowed to flush out the armed pro-Russian protesters in Donetsk and other regions soon after the holidays.
"Ukraine's Security Service suspended active stage of the anti-terrorist operation due to the Easter holidays and the agreements reached by officials in Geneva," Maryna Ostapenko, a spokeswoman for the ministry of defence in Ukraine, said.
The Ukrainian government's operation to recapture government buildings from anti-Kiev protesters has been under way for a few days now but there has been no dramatic move by Ukrainian forces as yet.
The spokeswoman added: "The anti-terrorist operation continues. How long it is going to last, it depends on when the terrorists leave our territory. Due to the Easter holidays and the Geneva agreements, the operation is not in its active phase at the moment."
Under the latest Geneva accord between Russia, Ukraine, the US and the UK it was agreed the crisis must be deescalated immediately and illegally armed groups must relinquish their weapons.
Following the agreement, the US has threatened to impose more economic sanctions on Moscow if it fails to uphold the terms of the pact.
In a separate development, Russian President Vladimir Putin has said the latest differences between Moscow and the western powers over the Ukraine crisis are not irreconcilable.
When asked about Russia's strained ties with the west, Putin told Russia's Channel Rossiya-1 TV show: "It depends on our [western] partners. I think that currently there is nothing to prevent us from normalising [the relations] and [returning to] normal cooperation."