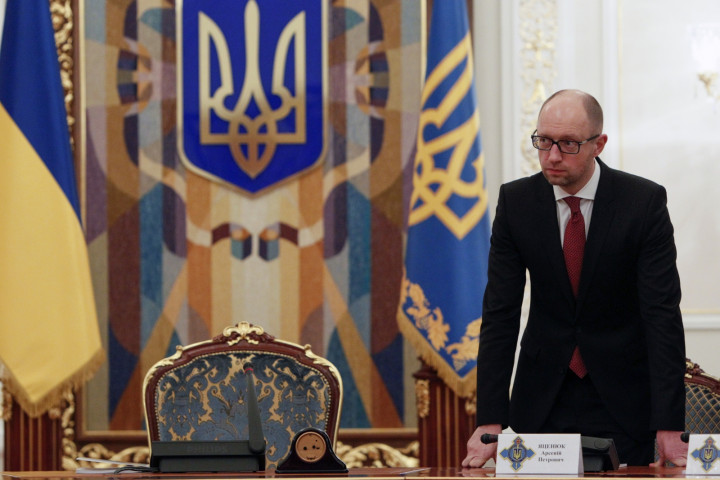 Russia called on Ukraine to speak directly with the separatist rebels in the country's east on Wednesday, sparking an angry reaction from the leadership in Kiev.
Ukraine's Prime Minister Arseniy Yatsenyuk rejected the Russian call and warned Moscow to halt "playing games" that were meant to legitimise "terrorists".
Kiev and its allies from Washington to Brussels have accused the Kremlin of fuelling the ongoing conflict in eastern Ukraine, by providing pro-Russian separatists with arms and manpower, as well as financial backing.
Russia has consistently denied any involvement in the conflict in eastern Ukraine, although it has supported the separatist rebels politically.
The country's foreign minister Sergei Lavrov told the Russian parliament that the Kremlin wanted Kiev to deal directly with the rebels.
"We are calling for the establishment of stable contacts between Kiev and Donbass representatives with the aim of reaching mutually acceptable agreements," Lavrov told the lower house of parliament.
His comments were dismissed in Kiev, where Yatsenyuk said Moscow wanted to push Ukraine into recognising the rebels' cause.
"We will not hold direct talks with your mercenaries," he told a government meeting, in Russian for emphasis.
He called on Russia's leadership to "stop playing games aimed at legitimising bandits and terrorists," adding "if you (Russia) want peace, fulfil the Minsk agreement".
Meanwhile, large parts of rebel-held Donetsk faced a lack of water and electricity supplies, according to the city's mayor. While the city centre still had water, supplies to the rest of the city had been cut, he said.
Ukraine's president Petro Poroshenko signed a decree on Sunday that withdrew government service funding to rebel-held areas in eastern Ukraine. It meant that funding for schools and hospitals would be cut, while benefits and pensions had already been stopped.
Sunday's decree also stated that all Ukrainian state companies should stop operations in rebel-held regions of Donetsk and Luhansk within the week.
More than 4,000 people have been killed since fighting began in eastern Ukraine in April.