Ferrari has revealed the J50, a bespoke open-top supercar based on the company's 488 Spider and built to celebrate the 50th anniversary of Ferrari operating in Japan.
Based on the 488 Spider, the J50 sees a return to the removable targa roof style, widely used by Ferrari in the Seventies and Eighties. Created by Ferrari's Special Projects department, the J50 will be limited to just 10 examples, each of which will be tailored to the customer's requirements.
The car's most striking feature is its "helmet visor effect" which sweeps forward along the sides of the car and around the nose. Ferrari says the design is reminiscent of its cars of the Fifties.
The black line slicing the car lengthways is a nod to a similar feature found around the sides of the F40, 355 and F50 of the late-Eighties and mid-Nineties.
Regarding the line, Ferrari explains: "Circling around the front of the car below knee height, it is a key element which alters the perception of the beltline, setting it at a much lower height than usual, transforming the J50 into a barchetta."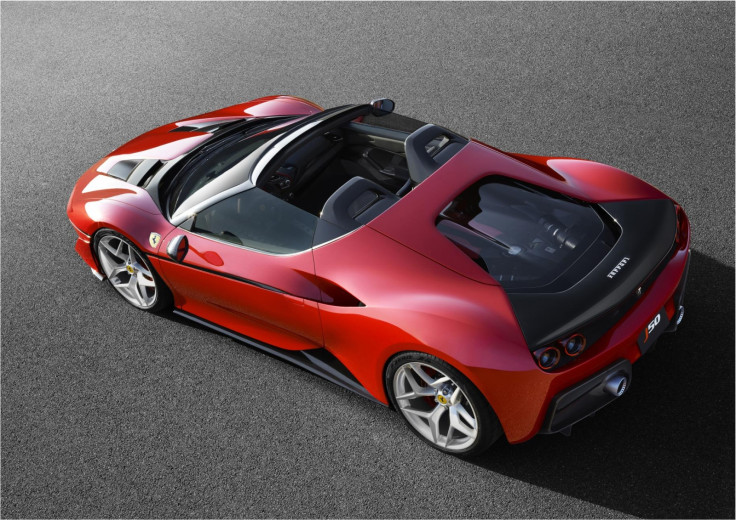 The J50 is powered by the same 3.9-litre, twin-turbocharged V8 engine as the 488 GTB and 488 Spider, but producing an extra 20 horsepower, taking the total up to 681. No other performance figures have been revealed, but a 488-equally 0-60mph sprint time of three seconds is expected, along with a top speed of just over 200mph. Unlike with the 488 Spider, the J50's engine and its red details is on display beneath a glass panel.
Further nods to Ferraris of old are found on the rear, where four circular taillights help to wider the look of the car compared to the 488. Changes have been made to the 488's diffuser to include an "extractor shape inspired by jet engine afterburners," the company says. The J50 sits on a pair of bespoke 20in wheels designed exclusively for this car.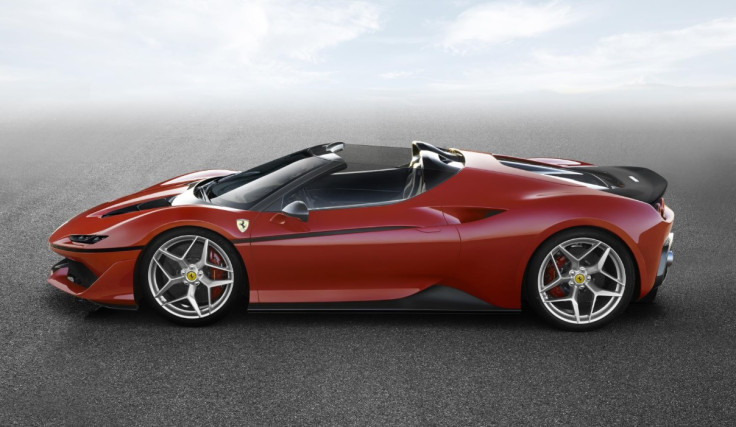 Inside, the interior is very similar to the 488's, apart from the two carbon fibre roof panels which slot behind the seats when not in use.
Revealed at Tokyo's National Art Centre, the J50's price tag is unknown – but given the car's rarity it is likely the 10-vehicle production run is already sold out.