Has Google put the brakes on its autonomous car project?
Report claims Alphabet's Google is switching to partner with car makers rather than going it alone.
Google and its parent company Alphabet are shifting gears with their self-driving car project. Instead of building autonomous vehicles without pedals and a steering wheel, Google will instead look to partner with car makers to build something more conventional.
The change comes after several years of producing and testing a fleet of pod-like prototype cars which Google hoped would one day have no conventional controls. It is likely the change will see a ramping up of Google's partnership with Fiat Chrysler, which is currently producing a fleet of 100 Pacifica minivans incorporating the internet giant's self-driving systems.
Alphabet chief executive Larry Page and financial officer Ruth Porat are behind the change, according to a report by The Information (via The Verge), and believe the current plan to build cars without steering wheels is not practical. Apple is also understood to have put the brakes on a self-driving car project of its own, with efforts now focused on the software side of autonomy. The report adds that an autonomous ride-sharing service could be launched by the end of 2017.
However, the pivot towards partnering with a car maker is a controversial one within Google X, the company's skunkworks where the car project is currently housed. According to the report, Google co-founder Sergey Brin is in favour of developing a car from start to finish, without the involvement of established automakers.
More about this pivot could be revealed by Google later today (13 December), as a breakfast briefing is scheduled for West Coast journalists, during which attendees have been told there will be time to take photographs of a prototype. This could be the Google pod, one of the first modified Pacificas, or something new.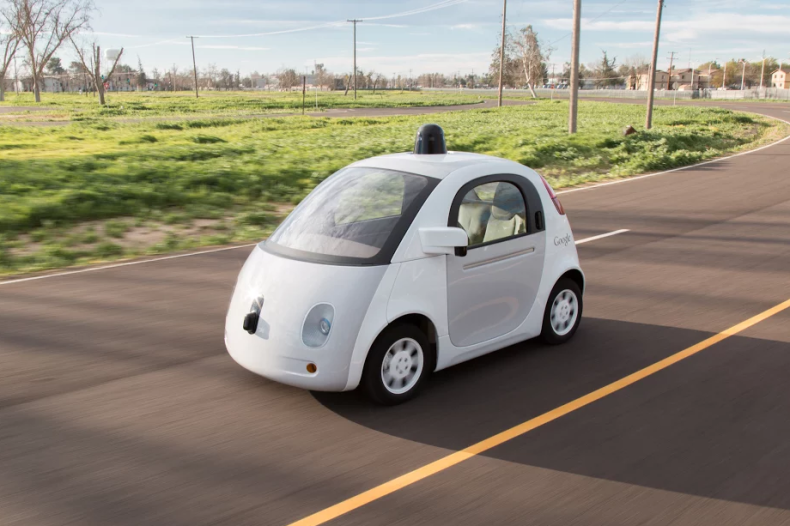 Google currently operates its own-branded pod cars, but also has a larger fleet of dozens of modified Lexus SUVs, each carrying radar, lidar and cameras to navigate the roads of California, where autonomous car testing in public is legal.
Announced in May, the partnership with Fiat Chrysler will result in 100 extra modified vehicles joining Google's fleet. So far, Google has clocked up over 2m autonomous miles, of which 126,000 were covered in August alone.
But the company's true mission was always to produce pod-like, controllerless cars of its own by 2020 – something ride-sharing company Uber is also working towards.