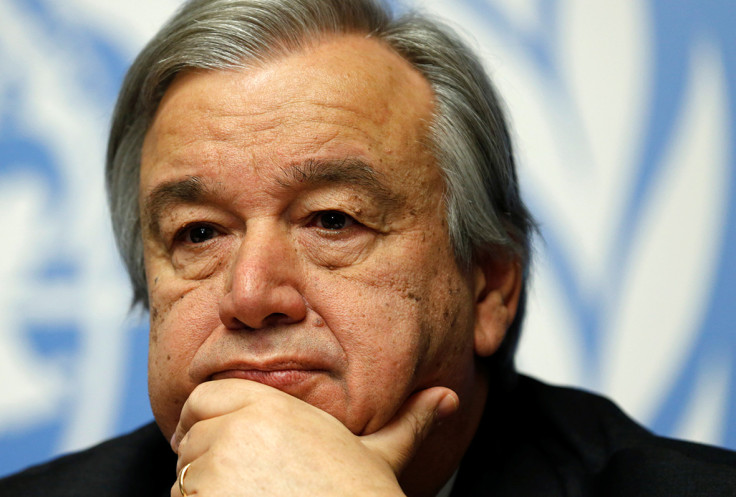 UN Secretary General Antonio Guterres arrived in Kabul on Wednesday, 14 June on an announced visit to the war-torn country. This is the first time he is touring Afghanistan since he took office.
His visit comes at a time of increasing insurgency by Taliban and other Islamist groups that have carried out a series of deadly attacks recently. A bombing in late May in Kabul killed as many as 150 people, throwing up major political and security issues.
"Just landed in Kabul for talks with government and people. @UN stands with Afghanistan at a time of violence and suffering," Guterres wrote on Twitter in a brief statement. Visits by high-ranking leaders to Afghanistan are not usually revealed in advance due to security reasons.
Besides holding separate meetings with President Ashraf Ghani and CEO Abdullah Abdullah, the UN leader is expected to hold talks with members of civil society as well.
Guterres' visit is to show symbolic solidarity by UN with the people of Afghanistan in these testing times, said the local UN office.
"Mr Kubis [Deputy UN Secretary General Jan Kubis], former head of UNAMA [United Nations Assistance Mission in Afghanistan], was in Kabul for one week last month conducting a broad range of meetings with national and international stakeholders. In the current two-day visit, he is scheduled to follow up with those stakeholders, in particular, President Ashraf Ghani," read a statement released by the UN mission.
"UNAMA's vision is for a stable and prosperous Afghanistan that lives at peace with itself and its neighbours, where the Afghan peoples' human rights are upheld and basic services are available to all."