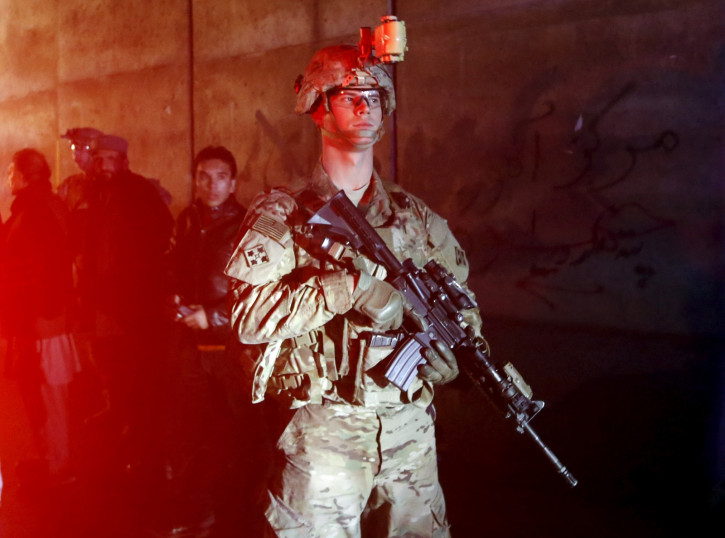 Three US Special Forces soldiers were killed and one wounded on Saturday (10 June) when an Afghan soldier opened fired on them during a joint operation in Achin in eastern Afghanistan, the Pentagon has said.
US forces have been fighting alongside Afghan troops against Islamic State and Taliban militants in the Nangahar province, where the incident occurred.
The Afghan soldier was shot dead in return fire, Attaullah Khogyani, a spokesman for the governor of the province said.
"The cause of the shooting is not clear. An investigation has already begun," he said.
"Such attacks are well planned when they are done by the Taliban. It seems most of them are manipulated and dragged into the trick of 'fighting for Islam,'" Kasem, an Afghan army soldier, told Al Jazeera.
One US official confirmed that the incident was a "green-on-blue" attack by a member of the Afghan security forces.
The so-called green-on-blue attacks — when Afghan soldiers or police attack international troops — have been a major problem during Nato's long years fighting alongside Afghan forces.
However, the number of attacks has reduced after security measures were improved and the number of foreign troops in the country brought down.
There are about 8,400 US troops in Afghanistan today, and another 5,000 from Nato allies, who mainly play training and advisory roles.
In the past, attacks on Afghan troops by US forces and vice versa have caused mistrust between the two.
Several Afghan security force members were killed during an overnight operation in Helmand province on Friday when a US military aircraft opened fire during an overnight operation.
In March, an Afghan soldier opened fired on three US soldiers and wounded them. The March attack was the first "green-on-blue" attack in Afghanistan this year.
Last October, an Afghan man in a military uniform shot dead a US soldier and an American civilian contractor inside a military base in Kabul before being killed.
Afghanistan has been hit by numerous violent attacks in recent weeks, the most recent being the massive bomb attack in capital Kabul, which killed around 150 people.