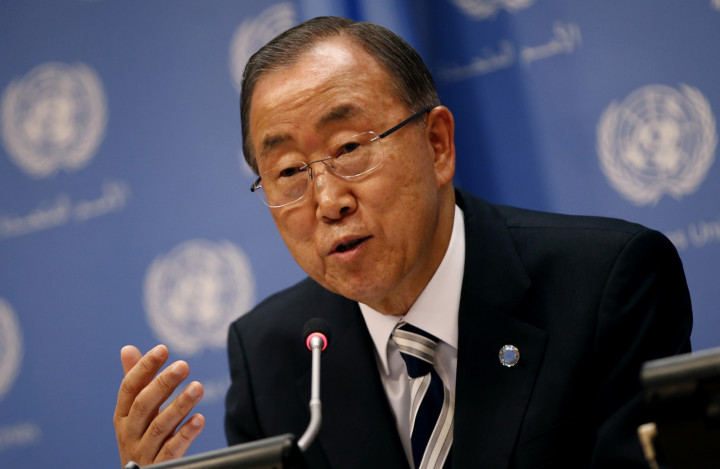 UN Chief Ban Ki-moon has distanced himself from reports suggesting he might run for the South Korean presidency in the next elections, as rival political parties continue to pull him for the candidacy.
The 70-year diplomat's popularity has been constantly gaining in domestic politics, with more fuel added recently after top political figures mentioned the possibility of Ban contesting the presidential elections in 2017.
Denying those reports, Ban's office told reporters: "Some politicians and media have been carrying reports suggesting Secretary-General Ban Ki-moon's interest in future domestic politics. But Secretary-General makes it clear that he knows nothing at all [about these reports] and they are not true."
A formal statement was also dispatched via the South Korean mission to the UN.
Any such early announcements about the UN chief's future plans would be seen as complicating his current endeavours at the UN.
Ban's office went on to say: "Secretary-General Ban has been constantly stated his position that it is inappropriate to link the UN Secretary-General, who is supposed to speak for interested of the international community from an impartial positions, to domestic political issues regardless of his intentions. We earnestly ask again for restraint in reports on domestic politics [involving UN chief] including opinion surveys. Secretary-General Ban is deeply grateful to the consistent support South Korea's government and people have given him for the last eight years and will do his best to carry out his duties as UN Secretary General."
In 2007, when the South Korean diplomat was chosen for the UN position, Ban became a symbol of national pride in South Korea and has often been seen as one of the most reputed political figures in the country.
Ban's second term officially ends in 2016 and he has not spelt out his future plans.
Some analysts have also suggested that Ban's potential candidacy is frequently brought up in order to keep a check on the ambitions of other presidential hopefuls.