UN forced to cut food rations to thousands of refugees in Uganda amid funding shortfall
450,780 people have fled war-torn South Sudan to Uganda, which now hosts 650,000 refugees.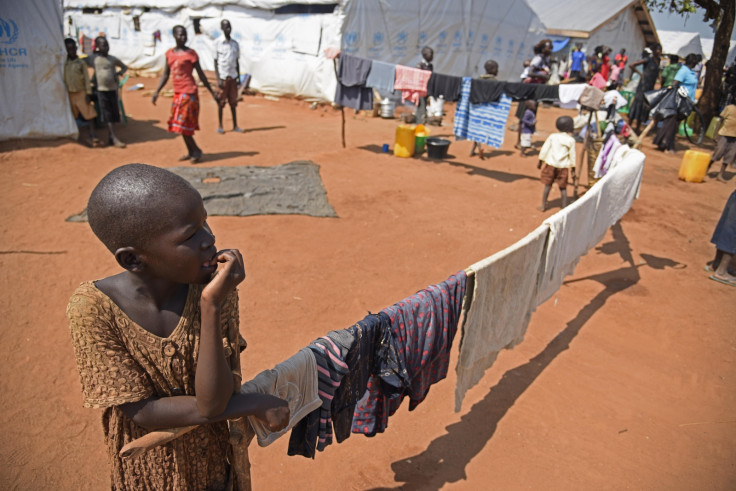 The United Nations World Food Programme (WFP) , which delivers lifesaving humanitarian assistance, has been forced to cut food rations to refugees in Uganda as a result of insufficient funding.
Hungry families have been trapped in Uganda since renewed fighting broke out on 7 July in South Sudan between forces loyal to President Salva Kiir, and fighters loyal to former vice-president Riek Machar.
More than 450,780 people have now fled war-torn South Sudan to Uganda, which continues to receive the highest number of new arrivals, followed by Ethiopia and Democratic Republic of Congo (DRC). Over the past 19 months, Uganda has also welcomed 29,975 Burundian refugees.
Authorities and agencies are struggling to keep up with the influx coming from South Sudan. Despite contributions received from donors, the world body faces a $57million shortfall from November until April 2017.
Last week, the European Commission announced it plans to contribute €78m ($84m, £67m) in emergency aid to South Sudan and its surrounding region.
"Right now, the WFP is at a precarious point in our refugee response," WFP country director Cheryl Harrison, told press on 16 November. "The level of resources that the WFP is receiving has not kept pace with the influx coming from South Sudan."
Already, WFP, in consultation with the UNHCR and the Ugandan government, was forced to cut food rations by 50% in August, from 2,122 calories per person per day to just above 1,500, when the refugee influx into Uganda peaked. This included cuts to cereals, beans and peas, fortified vegetable oil, salt and blended fortified nutrition flour.
"Once again we are facing a situation where if we don't receive considerable new contributions within the month of November we will be looking at having additional ration cuts in January," Harrison said, according to Anadolu Agency.
The WFP director raised concerns that hungry refugees may have to turn to "prostitution". WFP currently provides food relief to more than 650,000 refugees in Uganda. An average 2,325 South Sudanese cross into Uganda daily.
© Copyright IBTimes 2023. All rights reserved.