Thousands of people have fled to Uganda from South Sudan following the recent violence that left at least 300 people dead and 10,000 displaced in the world's youngest nation.
Although a fragile ceasefire has held since 11 July, the United Nations (UN) has warned of the possibility of fresh fighting in the capital, Juba. Last week, several countries evacuated their nationals, as a source within the British Embassy told IBTimes UK it was advising "anyone to find a commercial flight out of Juba."
A total of 1,326 crossed into Uganda between Friday (15 July) and Saturday, with 1,633 more arriving on Sunday. The majority of new arrivals were South Sudanese from Eastern Equatoria state and the capital Juba and Ugandans, according to the UN refugee agency (UNHCR). More than 90% of the new arrivals were women and children under the age of 18.
Other Ugandan citizens living in South Sudan, meanwhile, found refuge in temporary camps as they waited to be evacuated by the Uganda People's Defence Forces (UPDF) soldiers in Juba.
UNHCR: At least 5,015 have fled into Uganda
"The number of people seeking shelter and safety in Uganda from South Sudan has risen significantly in the past few days and we believe the influx will keep growing in the days ahead as tensions remain high across the border," UNHCR spokesperson Leo Dobbs said in a press briefing on Tuesday (19 July) in Geneva.
"These new arrivals bring the total number to have fled to Uganda since the latest violence in South Sudan began on 7 July to 5,015." Prior to 15 July, the average daily rate of arrivals into Uganda was 233,
Dobbs said the larger number of asylum seekers' arrivals was partly due to the fact that the 200-kilometre Juba-Nimule road, which links South Sudan capital Juba to Uganda, had been cleared of checkpoints, resulting in more people arriving aboard trucks.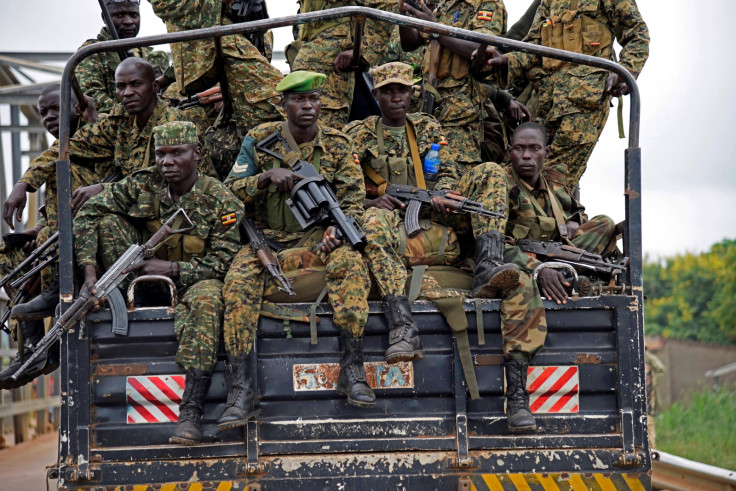 Many new arrivals suffer from malnutrition
Most people are arriving tired and hungry.
"Many of them have walked for days carrying belongings. Others are suffering from malnutrition after walking without food for days. Militia activities in some areas of South Sudan have made it difficult to harvest crops in recent months," the spokesman said.
While recent fighting disrupted aid and food supply routes from Uganda into South Sudan, the devaluation of the South Sudanese pound has only made matters worse, with rising prices making food too expensive for many.
The Kenya-South Sudan border, meanwhile, has been relatively quiet, with the refugee agency only transferring 169 new arrivals from the Nadapal border to Kakuma camp since the beginning of the violence.
In June, IBTimes UK visited the border after UNHCR officials made the claim that Kenyan immigration was denying access to South Sudanese asylum seekers on the territory at Nadapal – which is against international law.