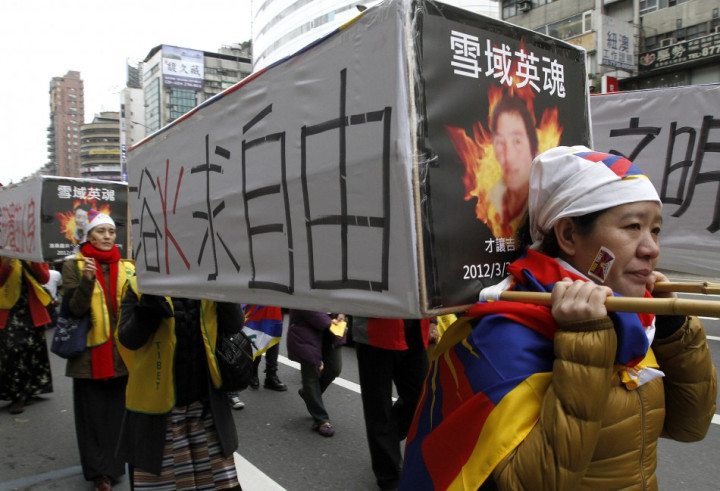 In a rare statement criticising China over its human rights record, a top UN official has called on Beijing authorities to "address" the protests of Tibetans that have led 60 people to self-immolate since March 2011.
UN high commissioner for human rights Navi Pillay said that social stability in the de facto besieged plateau "will never be achieved through heavy security measures and suppression of human rights".
Pillay urged the authorities "to promptly address the longstanding grievances that have led to an alarming escalation in desperate forms of protest, including self-immolations in Tibetan areas".
She also urged the government to respect the rights to peaceful assembly and expression, and to release all those detained for exercising those rights.
Last week, two men burned themselves to death in the north-western Gansu province of China.
Dorjee Rinchen, a 57-year-old farmer from the village of Sayie set himself ablaze and died. Rinchen was "an appointed village leader, well-respected by local Tibetans, who spoke both Tibetan and Chinese," the International Tibet network told IBTimes UK.
The day before, Dhondup, a herdsman in his late 60s, set himself on fire near the prayer hall at the Labrang monastery, which is one of the most important monastic institutions outside of Tibet and the site of numerous protests by monks.
Following the self-immolations, Chinese police decided to offer a reward of $7,700 for tips about people planning to burn themselves to death.