UN Secretary-General Ban Ki-moon is launching an "independent special investigation" into allegations that UN peacekeepers failed to respond to the brutal attack on civilians and foreigners in South Sudan's capital of Juba, his office announced.
The secretary-general's spokesman said Ban is "alarmed" by the allegations that South Sudanese forces raped and attacked foreign aid workers living in a residential complex as well as locals.
The US ambassador to the UN rejected claims that the US Embassy in Juba failed to act. Witnesses claim that the UN peacekeeping force, as well as several embassies, failed to come to their aid during the 11 July 2016 attack on the Terrain Hotel Complex.
A local journalist was killed and several women were reportedly raped and beaten in the attack. Some foreigners were subjected to mock executions, a detailed report by The Associated Press (AP) revealed. The brutal attack happened after South Sudanese soldiers defeated opposition forces in the capital.
"Due to the gravity of these incidents, related allegations and the preliminary findings by UNMISS (United Nations Mission in South Sudan), the Secretary-General has decided to launch an independent special investigation to determine the circumstances surrounding these incidents and to evaluate the Mission's overall response," Ban's spokesman said in a statement, according to ABC News.
"The Secretary-General urges, once more, the Government of South Sudan to investigate these human rights violations and to prosecute those involved in these unspeakable acts of violence."
The world's youngest country has been beset with poverty and violence since declaring its independence from Sudan in 2011. Forces loyal to South Sudan President Salva Kiir have engaged in battle against supporters of ousted Vice President Riek Machar.
Machar's successor, Taban Deng Gai called on Machar to denounce the violence and work towards achieving peace.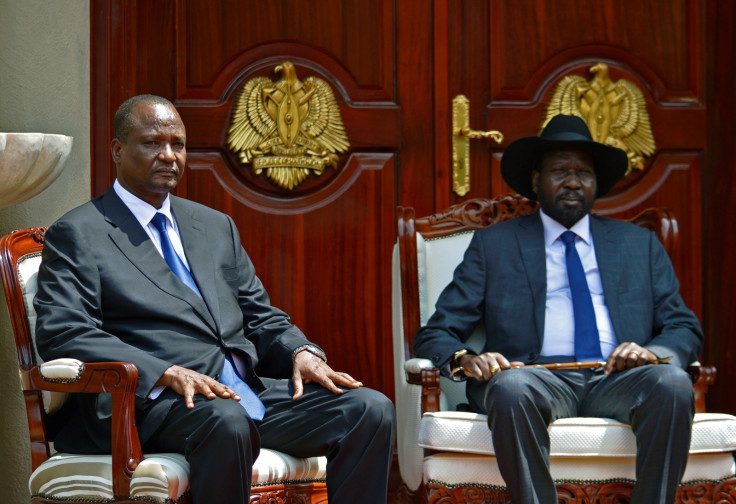 "Let (Machar) denounce violence, let him work for peace and let him wait for the elections in 2018," Deng said during an official visit to Kenya. "It cannot be violence in 1991, violence in 1998, violence in 2013 and violence again in 2016. I think (Machar) should have learned from those mistakes."
Machar has been in hiding since July of this year after deadly fighting in Juba left at least 300 people dead. He blamed government forces of opening fire on his troops and said he would return to Juba when a third party force was deployed to ensure his and his officials' safety.