UN Lima climate talks hit by rift over funding and adaptation commitments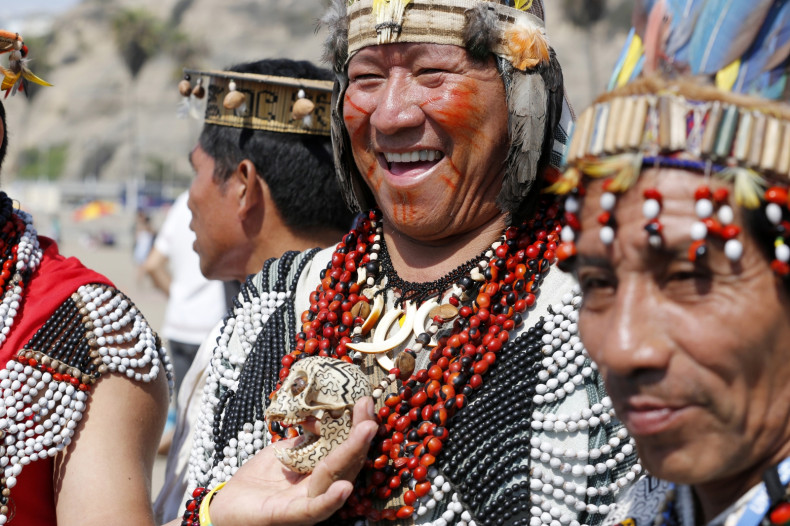 Negotiators at the UN climate talks in Lima have encountered yet another stumbling block with nations divided over including finance and adaptation commitments in national action plans.
The European Union and Japan want national offers to be focused only on mitigation actions to reduce planet-warming emissions.
Brazil, on the other hand, wants countries to be able to put adaptation and finance in their national contributions.
Countries like Nicaragua have warned that a Paris deal could fail unless adaptation is included in the draft text expected to come out of the Lima talks.
Adaptation costs too high: UN
The UN has warned that the cost of adapting to climate change in developing nations is likely to be two to three times higher than previous estimates even if emissions are cut to avoid the two degrees warming threshold.
Achim Steiner, executive director of the United Nations Environment Programme (UNEP) said that adaptation costs could climb as high as £96bn ($150bn) a year by 2025 to 2030, and £160-320 bn ($250-500 bn) per year by 2050, compared with earlier estimates of £44-64bn ($70-100bn) yearly by 2050, reports Reuters.
This gives further strength to the demand by poor, developing nations to include adaptation costs in the agreement.
They have been arguing that unless their adaptation costs are met by the developed world, which was largely responsible for the carbon emissions following the industrial revolution, they will not be able to cut down on emissions as they engage in development and poverty abatement priorities.
Japan has counted funding for a coal fired power plant as climate finance, says Oxfam, pointing to need for rules regulating and defining global finance.
Ironically, the countries at most risk to climate change like the island nations, would rather leave commitments on adaptation to be voluntary.
Countries have to submit by March 2015 their Intended Nationally Determined Contribution for their proposed pledges in Paris.
While Norway announced further contributions of £166m ($258m) to the green climate fund, taking its contributions to £6bn ($9.95bn), there have been criticisms on the nature of the climate fund.
Oxfam questions definition of fund
Responding to the UNFCCC report that between $340 and $650bn in finance for climate action is flowing globally with $40-175bn going to developing countries each year, Oxfam has noted that only a small proportion of climate finance is flowing from developed countries to developing countries.
Global rules regulating what counts as finance are non-existent, says Oxfam, pointing to how Japan has counted funding for a coal-fired power plant as climate finance.
Current flows of finance are inadequate to keep warming below 2°C and negotiators in Lima need to put a roadmap in place for how developed countries will meet their £64bn ($100bn) promise by 2020.
Oxfam says that numerous developing countries have underfunded or unfunded plans to help the most vulnerable adapt to the changing climate and to boost their economies through low-carbon growth.
The green fund now has more than £6bn ($9.5bn) in commitments but the Copenhagen Accord of 2009 had seen developed countries agree to mobilise £64bn ($100bn) per year by 2020.
Kyoto and ahead
While the 1997 Kyoto Protocol that ended in 2012 required emissions reductions from only developed countries as part of the common but differentiated responsibilities, the Copenhagen Accord is not legally binding.
But it endorsed the continuation of the Kyoto protocol with some major changes like emission reduction commitments from all major emitters including the United States, China, India and Brazil.
With time running out to avoid irreversible climate change, the Paris agreement to replace Kyoto is expected to include a goal on global emissions reductions, like net-zero emissions by 2050 or a 40 to 70% reduction in emissions from 2010 levels by 2050.
The IPCC fifth assessment has noted that fossil fuels have to be discontinued as early as possible to avoid a rise in global temperatures above two degrees which could set off irreversible changes. Many studies reported since then have in fact noted that it may be too late to avoid the irreversible change.