UN set to create framework for global bankruptcy process in wake of Argentina debt crisis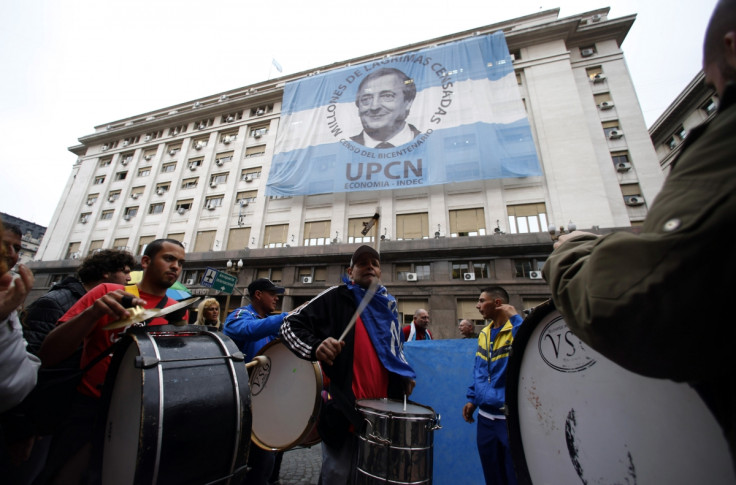 The United Nations is set to formally begin negotiations to create a global bankruptcy process after Argentina's long-running case with the so-called "vulture funds" prompted international authorities to create a new system.
The international body voted 128 to 16 in favour of a resolution to formally begin negotiations to create a global bankruptcy process. In September, the UN General Assembly voted in favour of a legal bankruptcy framework for countries.
"The UN legal framework could prevent global financial crisis, limit country defaults and stop predatory behaviour," said Jubilee USA, a religious group that stands for financial reforms.
The 16 countries that voted against the resolution included the US, Japan, Australia and much of the European Union.
The US, the EU, Australia and Japan all expressed support for improving debt restructuring and stopping predatory funds, but these countries felt discussions should take place at the International Monetary Fund (IMF) or the Paris Club rather than the UN.
"Even among the countries that voted no, there is universal agreement on the problems," said Eric LeCompte, executive director of Jubilee USA.
The resolution calls for the UN to create a committee that will begin work on the process, with initial meetings set for late January. The committee would be based in New York and the UN secretary-general would invite member states and other stake-holders to submit their testimonies to the committee.
The committee is expected to complete its work before September 2015.
"A global bankruptcy process is necessary to prevent global financial crisis," said LeCompte, who serves on UN expert groups that work on these issues.
The vote came as Argentina is fighting its sovereign debt case against holdout creditors. The country has been engaged in a long legal battle with hedge funds led by Elliott Management Corp and Aurelius Capital Management LP, which refused to take part in the country's debt restructuring after its 2001 default.
NML Capital, a subsidiary of Elliot, purchased Argentine debt on the secondary market and rejected Argentina's restructuring offers. NML sued for full repayment in US courts, initially seeking more than $1.3bn.
US Judge Thomas Griesa had earlier ruled in favour of the so-called vulture funds, barring Argentina from paying the holders of its restructured debt unless it pays the hedge funds.
A global bankruptcy process could reduce such litigation by requiring holdouts to participate in debt restructuring.
© Copyright IBTimes 2023. All rights reserved.