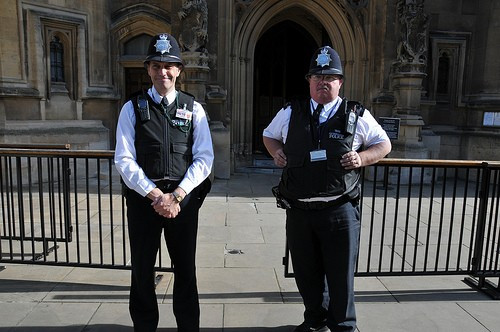 The City of London police is being prosecuted over allegations it used undercover dwarfs to perform an anti-terror search, according to The Evening Standard.
Russian doctor Alexander Sobko claims two police officers also sexually assaulted him and took his DNA to carry out "covert biological experiments". His £55,000 unusual damages will be assessed by a High Court judge in following weeks.
Sobko was approached by two "smiling" dwarfs who searched him without any explanation, The Sun reports.
"Two dwarf chaps approached the claimant smiling tensely, one producing something like a badge and expressing his desire to search the claimant on the basis of a Terrorism Act," Sobko claimed. "As to the claimant's understanding, the policemen were using the Terrorism Act to make sexual advances as one of those cops was searching the claimant's space between legs for too long, smiling. He stopped doing so after the claimant asked what he was doing there."
A City of London Police spokesman said: "The City of London Police is aware of the claim filed at the High Court and lawyers have been instructed to contest the allegations made by Dr Alexander Sobko."