Eurozone Unemployment Hits Record High in November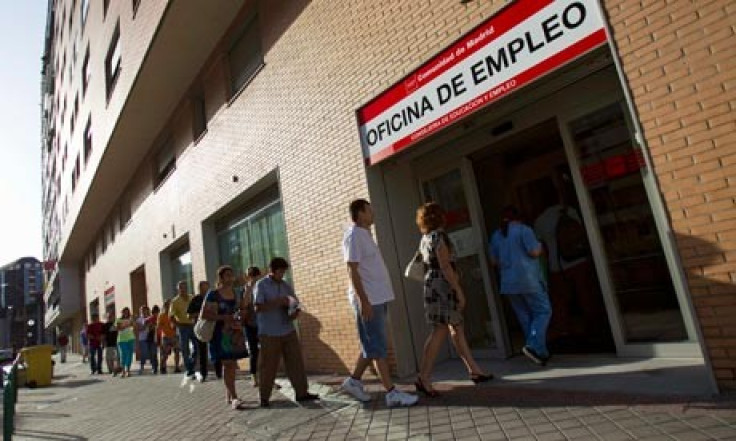 Eurozone unemployment rose to an all-time high in November as the sovereign debt crisis continues to take its toll on labour markets across the region.
The jobless rate across the 17 countries that use the single currency hit 11.8 percent in November, up 0.1 percent from the previous month, the region's official statistics office, Eurostat, reported on its website. Across the whole of the European Union, the headline unemployment rate was unchanged at 10.7 percent.
Eurostat estimated that 18.82m eurozone citizens were out of work during the month, an increase of 113,000 from October and 2.015m from November of last year.
Austria recorded the lowest jobless rate at 4.5 percent while Spain's 26.5 percent was the region's highest, followed closely by Greece at 26 percent, Eurostat said.
Youth unemployment, which Eurostat measures as those aged 15 to 24 and actively seeking work, rose to a record 24.4 percent across the eurozone. Eurostat said more than 3.7m young people within the single currency area were out of work, a 420,000 increase from November of last year.
Youth unemployment was highest in Spain at 56.5 percent and lowest in Germany at 8.1 percent.
A separate employment release from Italy also highlighted the grim prospects for Europe's younger jobseekers. Youth unemployment rose to a record 37.1 percent in November, the country's official statistics office ISTAT said, more than three times the country's headline unemployment rate of 11.1 percent.
Youth unemployment in France also hit a record high 24.9 percent for the three months ending in October, the national statistics office INSEE reported last month, more than twice the official jobless rate of 10.3 percent for Europe's second-largest economy.
The issue of youth joblessness has become increasingly concerning for Europe's leaders. King Juan Carlos I of Spain used a portion of a nationally televised interview to mark his 75<sup>th birthday last week to express his worries.
"The lack of work, which means millions of families cannot live with dignity and that young people have to leave Spain to find whatever they can working abroad, that hurts us a lot, and it hurts me especially," he said.
European Central Bank president Mario Draghi told reporters in October that the issue needed to be addressed with labour market reforms.
The ECB in December slashed its growth estimate for the European economy next year, hinting that the best-case scenario would see only a modest 0.3 percent expansion while the downside suggested a deepening recession of 0.9 percent.
© Copyright IBTimes 2023. All rights reserved.