Unhappy with 'insane world' of Washington, Anthony Scaramucci's wife reportedly files for divorce
A source claims Deidre Ball is tired of her husband's 'naked ambition' and is 'not a fan of Trump'.
Anthony Scaramucci's first week as White House communications director is spiralling into chaos, both, in the public scene and in his personal life. According to a report by the New York Post, the former investment banker's wife Deidre Ball has allegedly filed for divorce after three years of marriage.
A source said that Ball, 38, who worked as a vice president in investor relations for 52-year-old Scaramucci's firm, SkyBridge Capital - which he sold prior to joining the Trump administration - is not content with the Washington life.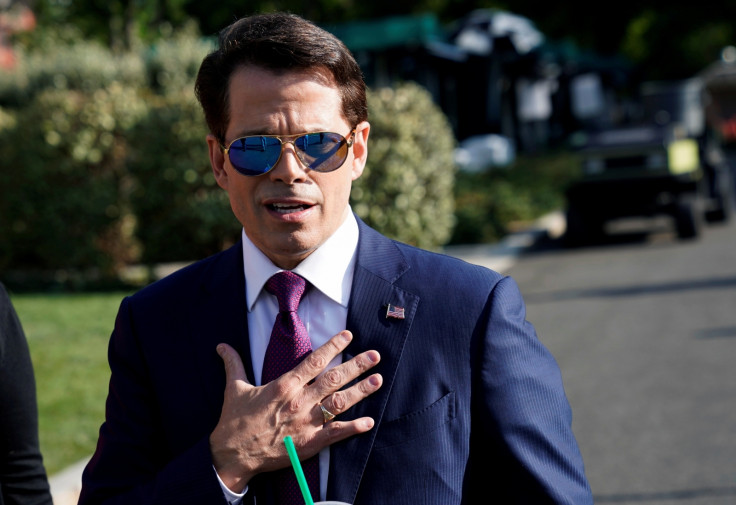 "She liked the nice Wall Street life and their home on Long Island, not the insane world of DC," a source told the paper.
"She is tired of his naked ambition, which is so enormous that it left her at her wits' end. She has left him even though they have two children together."
According to the report, Ball was never keen on her husband working at the White House and "is not a fan of Trump".
Business Insider noted that Ball even made political donations towards US Representative Kathleen Rice - a Democrat who has voiced opposition to Trump in the past - and former presidential candidate Jeb Bush.
In what looked to be a response to this news, Scaramucci turned to Twitter to post: "Leave civilians out of this. I can take the hits, but I would ask that you would put my family in your thoughts and prayers & nothing more."
The divorce reports come at the end of a tumultuous couple of days for "The Mooch" who made headlines for a recent abusive rant in which he threatened to fire the entire White House staff and spoke out against his colleagues.
© Copyright IBTimes 2023. All rights reserved.