Controversial "pharma bro" Martin Shkreli, who is currently standing trial for fraud, has threatened to 'f**k' journalist who spurned his advances on Twitter in January.
Shkreli has again targeted freelance writer Lauren Duca who famously had a spat with him on the social media site in January.
The 34-year-old hedge fund manager shot to fame when he increased the prices of Daraprim, used to treat people with cancer and Aids, 5000% from $13.50 (£11) to $750 a pill.
In January the former CEO of Turing Pharmaceuticals sent Duca a direct message on Twitter asking her to accompany him as a +1 to Donald Trump's inauguration after the journalist wrote an article for Teen Vogue which was critical of the president.
Duca then screenshotted the invite saying that she would "rather eat my own organs".
Shkreli is now standing trial for securities fraud where one potential juror called him "the face of corporate greed," and another labelled him "the most hated man in America".
On Thursday, following a lengthy day of closing arguments, Shkreli took to Facebook where he said: "Trial's over tomorrow, bitches. Then if I'm acquitted, I get to f**k Lauren Duca".
And the writer again made it clear on Friday her feelings remained the same.
"Here's my statement on Martin Shkreli: I would (still) rather eat my own organs," she tweeted. "So much as touch me, and I'll gladly chop off one of yours."
In January Shkreli was removed from Twitter after he persistently pestered Duca on the social media site, changing his bio to saying he had "a small crush on @laurenduca."
He changed his profile picture to a photoshopped image photo of Duca and him which originally had her husband's face on it and bought the domain name "marrymelauren.com."
After his Twitter suspension Shkreli told Breitbart news: "I will miss Twitter but my love for Lauren will never die."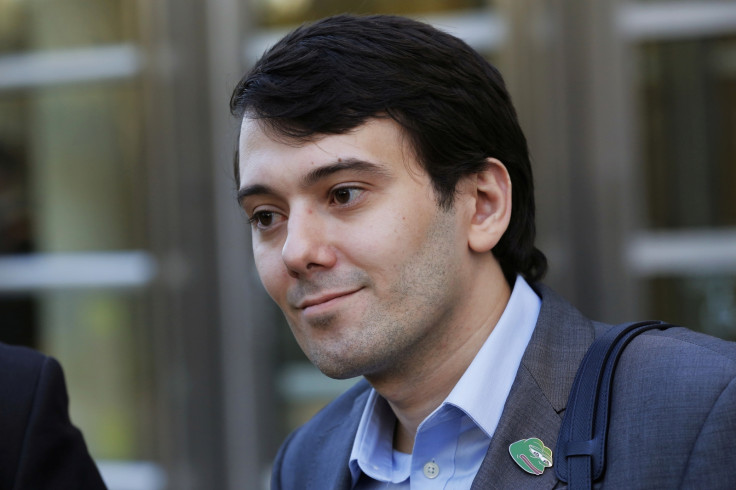 The trial, which has just concluded concerning Shkreli, was unrelated to the Daraprim and concerns his period at the helm of another company he founded.
In June Shkreli was ordered to pay $2.6m (£2.08m) to his former partner after losing a lawsuit concerning medical consulting services.