Anthony Scaramucci has found himself in hot water following an expletive-filled interview with the New Yorker, which was published on 27 July (Thursday).
The piece quoted the incoming White House communications director as threatening to "kill all the leakers", and ranting against his colleagues.
Following widespread criticism, which challenged Scaramucci's suitability for the position, the former investment banker decided to take a leaf from his boss President Donald Trump's book and bit back at the press.
The 53-year-old took to Twitter to express regrets – not over his NSFW comments but the fact that he trusted the media. "I made a mistake in trusting in a reporter. It won't happen again," he tweeted.
He also defended his use of expletives, but said he would attempt to curb it in the future. "I sometimes use colourful language. I will refrain in this arena but not give up the passionate fight for @realDonaldTrump's agenda," he wrote.
No time to go through the whole New Yorker interview? IBTimes UK ranks Scaramucci's most controversial quotes
On Chief of Staff Reince Priebus:
"Reince is a f***ing paranoid schizophrenic, a paranoiac...'Let me leak the f***ing thing and see if I can c**k-block these people the way I c**k-blocked Scaramucci for six months.'"
"Yeah, let me go, though, because I've gotta start tweeting some shit to make this guy crazy."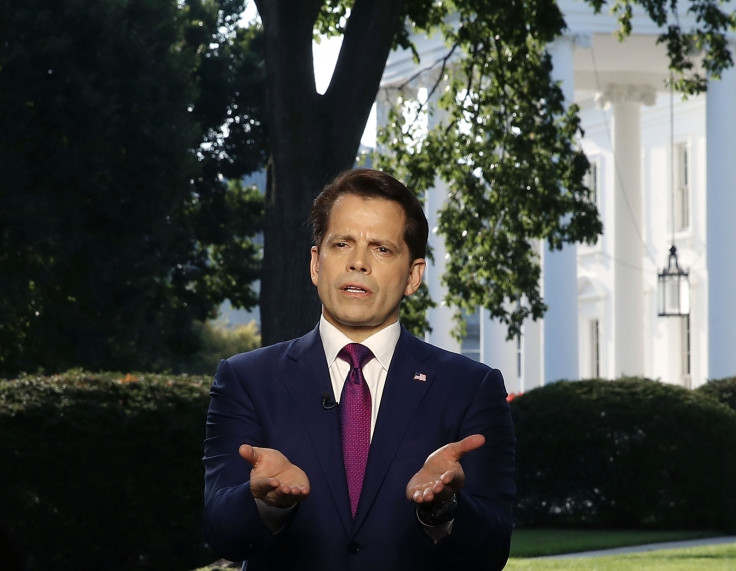 On Chief Strategist Steve Bannon:
"I'm not Steve Bannon, I'm not trying to suck my own c**k," he said. "I'm not trying to build my own brand off the f***ing strength of the President. I'm here to serve the country."
On White House leakers and staff:
"What I want to do is I want to f***ing kill all the leakers..."
"I'm going to fire every one of them, and then you haven't protected anybody, so the entire place will be fired over the next two weeks."
"I fired one guy the other day. I have three to four people I'll fire tomorrow. I'll get to the person who leaked that to you," he reportedly said.