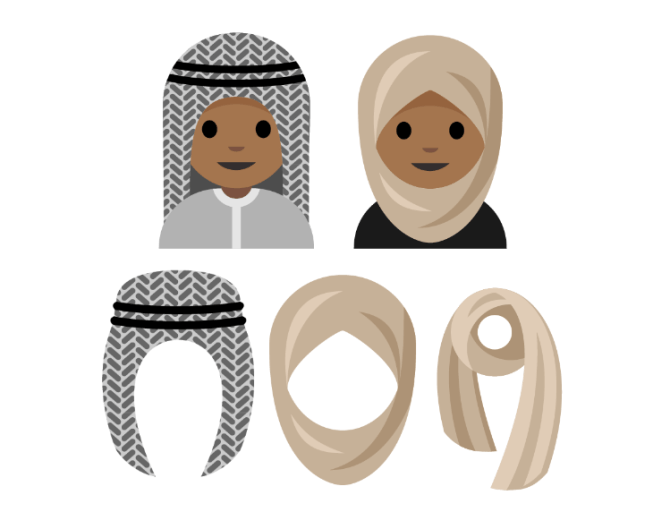 The Unicode Consortium's Emoji Subcommittee has proposed 56 brand new emojis during its 149th meeting to be included in Unicode 10 that is set to release in 2017. Based on proposals submitted to the consortium over the past year, the new emojis will include a woman wearing a hijab, a woman breastfeeding, a bearded man and a person meditating in a lotus position.
Some of the other new emojis proposed include a vampire, a zombie, a T-Rex and a flying saucer. A variety of new food emoji were also featured including a bowl with cereal, another filled with hummus, a sandwich, a pie and a pretzel. A few new animal emojis were included such as a giraffe head, a zebra head, a cricket and a hedgehog.
Among the nine new face emojis, a grinning face with star eyes, a face with a finger covering closed lips, a shocked face with an exploding head as well as a vomiting face has been included in the list.
Emojis depicting a naked man and woman in a steamy sauna proposed by the Ministry of Foreign Affairs of Finland also managed to make the cut as well.
A couple of mythical creatures such as a vampire, a fairy, a zombie, a merperson, an elf and a genie were also featured in the list.
In September, 15-year-old Saudi Rayouf Alhumedhi, who lives in Berlin, made a proposal to the Unicode Consortium to include a hijab emoji.
"Roughly 550 million Muslim women on this earth pride themselves on wearing the hijab," her proposal read. "With this enormous number of people, not a single space on the keyboard is reserved for them." Her proposal was backed by Alexis Ohanian, the co-founder of Reddit.
Recognizing almost 1,800 emojis, the Unicode Consortium's constantly growing collection of characters has continued to evolve over the years to include more diversity, gender equality that better reflect the changing times.
Once approved, the Unicode 10 update will be released next year in June. Mobile operators, websites and other applications can then adopt the new characters into their own platforms and products.