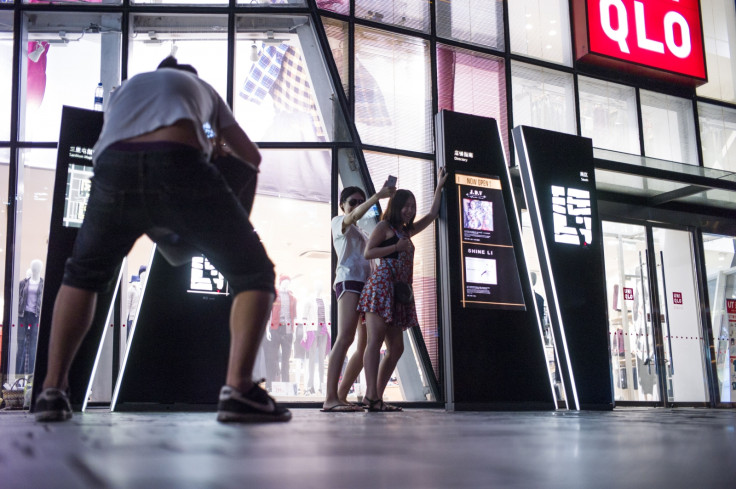 Police in China have charged five people for filming a sex tape shot in a Uniqlo clothes store, in Beijing's upmarket Sanlitun area.
The couple in the video were arrested on Wednesday 15 July, hours after the footage was published, along with three others, according to Chinese state media.
The investigation will also look into whether the clip was a publicity stunt by Uniqlo, which the company have denied.
The clip was viewed by millions on Weibo, the Chinese social network, as well as on WeChat, the mobile messaging service which is widely used in China.
The Cyberspace Administration of China (CAC), China's online regulator, said that distributing the footage was "against socialist core values" and called for online operators to help with the investigation.
"The police investigation has two main parts: who published this unsavoury video, and was it an example of hype by the business," Beijing Television said.
"Both the man and the women in the video are in the wrong," Liu Ning, a Chinese lawyer, told Beijing TV.
"Fitting rooms provide some level of privacy but they are still public places. This kind of behaviour in a public place is inappropriate and could even violate public security management regulations."
The one-minute video and several photographs feature a young man and a woman having sex in a fitting room, according to China Daily.
Han Xiao, a lawyer at the Beijing Jingrun law firm, says Uniqlo will face charges from ¥200,000 to ¥1m (£21,000-£103,000), and its license could be revoked for spreading pornography if it is found to be a marketing stunt by the Japanese-owned fashion retailer.
The scene of the alleged criminal offence has become a popular place for Chinese and also foreign tourists to take selfies. T-shirts dedicated to the sexual encounter in the fitting room are for sale on shopping websites.