Talks on Global Arms Trade Treaty Set to Begin at UN
China replaces Britain as fifth largest weapons exporter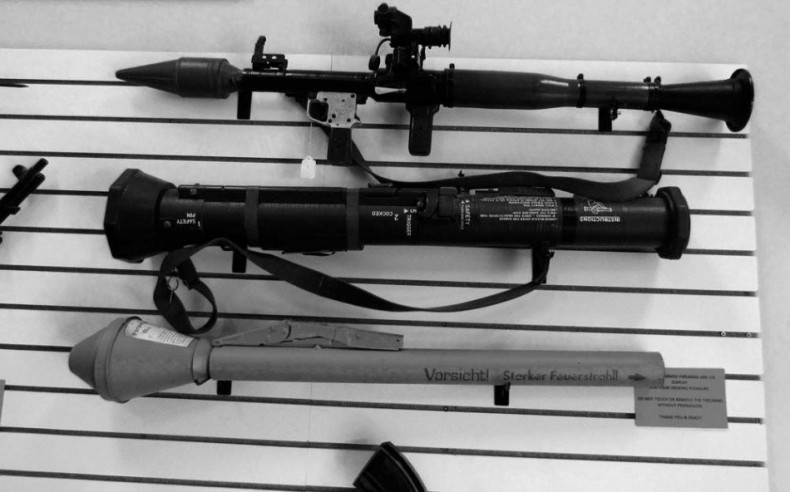 Delegates from across the world are set to meet at the United Nations in New York to discuss a global Arms Trade Treaty after the previous round of talks in July last year was stalled.
In a bid to reduce the illegal arms trade across the world, diplomats will hold two-week-long talks at the UN headquarters.
The last round of talks failed after the US asked for more time to examine the draft treaty while both China and Russia followed suit.
The US is optimistic that the latest round of talks will be able to reach an agreement.
US Secretary of State John Kerry said in a statement that Washington "is steadfast in its commitment to achieve a strong and effective Arms Trade Treaty that helps address the adverse effects of the international arms trade on global peace and stability".
Nevertheless, Kerry warned that the US "will not support any treaty that would be inconsistent with US law and the rights of American citizens".
Kerry added: "The United States could only be party to an Arms Trade Treaty that addresses international transfers of conventional arms solely."
Although the current draft does not impose a direct control on usage of weapons inside a country, it forces the state to regulate the sale of conventional arms.
The 193 member states of the UN, who have a wide range of interests in arms trade, will be involved in the talks. UN chief Ban ki-Moon is also confident that the talks will reach an outcome.
Meanwhile, a Sweden-based think tank has said that China has replaced Britain as the world's fifth largest arms exporter.
According to the Stockholm International Peace Research Institute (SIPRI), Beijing rose to the fifth place in weapons exports between 2008 and 2012.
China's share in global arms dealing has increased from two percent to five percent, while both the US and Russia continue to be major players.
"China is establishing itself as a significant arms supplier to a growing number of important recipient states," said the director of the SIPRI Arms Transfers Program, Paul Holtom.
A SIPRI statement added: "Pakistan - which accounted for 55 percent of Chinese arms exports - is likely to remain the largest recipient of Chinese arms in the coming years due to large outstanding and planned orders for combat aircraft, submarines and frigates."