The United Nations is under fire for awarding multi-million dollar contracts via aid programmes to close associates of Syrian president Bashar al Assad.
Banned from doing business with the EU and the US, businessmen and groups close to the Syrian leader have struck deals with the UN running into the tens of millions of dollars.
An investigation by the Guardian showed how the deals included the UN giving $13m to the Syrian government to boost its agriculture and $5m to support its national blood bank. The Syria Trust charity, an organisation started and chaired by President Assad's wife, Asma, herself on an EU sanctions list, got $8.5m.
The paper also reported that Unicef had paid $267,933 to the Al-Bustan Association, owned and run by Rami Makhlouf, Syria's wealthiest man who is a cousin of Assad, and his charity has been linked to several pro-regime militia groups.
The UN insists it has to work with the regime if it wants to operate in Syria, adding that it does not need to abide by EU sanctions, only UN ones.
A spokesman for the organisation said: "Our choices in Syria are limited by a highly insecure context where finding companies and partners who operate in besieged and hard to reach areas is extremely challenging."
UN position 'disappointing'
But one serving UN official told the paper that while operating inside the country was a challenge, the UN's position was disappointing.
Another UN official who worked in Damascus said: "The UN country team knew from the early days of the conflict that neither the government nor its authorised list of local associations for partnership with the UN could be considered as befitting the humanitarian principles of independence, neutrality and impartiality.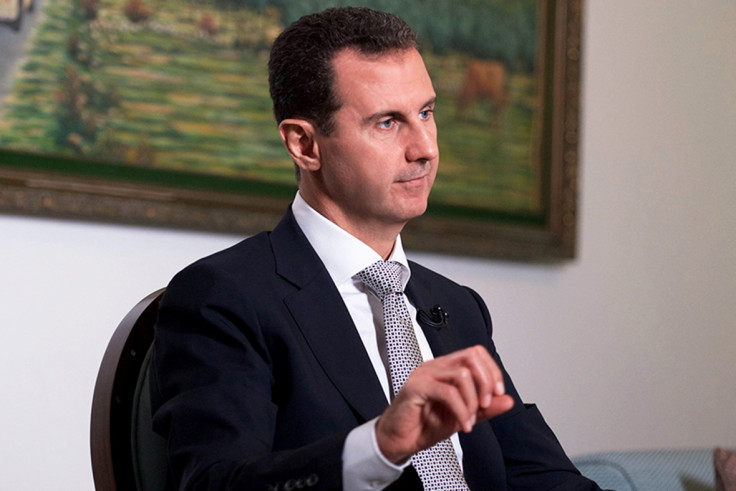 "This important consideration was stepped aside by the UN to satisfy the government's leadership demand for the humanitarian response. This set the tone for UN entanglement with entities closely associated with the government," the official said, according to the Guardian.
In June, the Syria Campaign accused the UN of allowing the Assad regime to control aid deliveries.
Separately, the United States has ordered Nato ally Turkey to stop attacking Kurdish units in northern Syria and focus on fighting the Islamic State (Isis).
Turkish troops pounded areas around Jarablus, despite the town being liberated from IS last week (Tuesday 23 August), a state of affairs the US calls "unacceptable and a source of deep concern".
On Saturday 27 August, Syrian activists said many civilians were killed when suspected government helicopters dropped barrel bombs on a wake held for children who died in earlier airstrikes in rebel-held Aleppo.