A deal allowing civilians and rebel fighters to leave the Damascus suburb of Daraya was reached on Thursday (25 August). Government forces have surrounded the town since 2012, forcing residents to endure food, water and power shortages as well as constant bombardment.
"We reached [an] agreement on the evacuation of all of the people of Daraya civilians and fighters," said Captain Abu Jamal, leader of rebel group the Liwa Shuda al Islam. Abu Jamal confirmed the deal would begin on Friday (26 August) and last between two to three days.
"We got the freedom of getting civilians to leave freely to liberated areas or wherever they want," Abu Jamal said. "Otherwise it would have been a final surrender with the regime taking us as prisoners of war and sending civilians to an unknown fate."
According to the BBC, Syrian state media reported that 700 armed men will leave Daraya and head to the rebel-controlled city of Idlib. Rebels will be allowed to bring individual firearms but will be forced to leave behind heavy weapons, officials said.
Meanwhile, Daraya's civilians will be allowed to move to other Damascus suburbs. State media said that 4,000 civilian men and women would be transferred to shelters with their families.
"Of course there is fear that the regime will go back on its word," Hytham Ghazal, manager of the humanitarian office in Daraya, told the Wall Street Journal. "The regime can betray us at any moment, but we have reached the point where we have no other choice."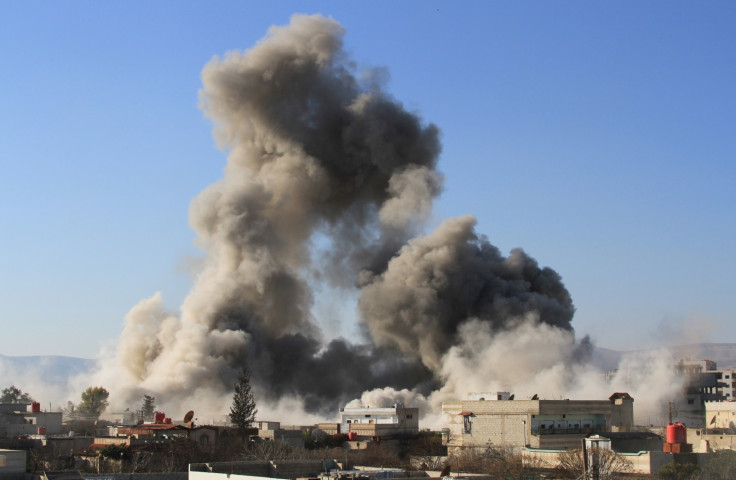 Daraya, one of the first places to hold peaceful protests against President Bashar al Assad, has held off repeated attempts by the government to retake it. Government forces have intensified the use of barrel and incendiary bombs on the town. Activist said that the town's only hospital was destroyed during one of the attacks.
The Wall Street Journal (WSJ) reported that during the last four years, Daraya has only received two humanitarian aid convoys – both in June. The two convoys were criticised by residents due to a lack of food, which is desperately needed by its 8,400 civilians suffering from malnutrition.