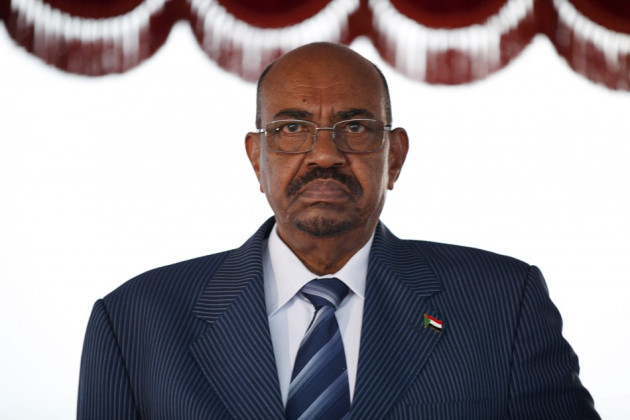 German businesses will attend a conference in Khartoum at the end of October despite the country's President being indicted twice by the International Criminal Court for genocide crimes linked to the conflict in the western Darfur region of Sudan.
The conference, which is scheduled from 28 October to 31 October, is aimed at attract foreign investment after losing most of its oil reserves to South Sudan that succeeded in 2011. Human rights groups had previously attacked Berlin for inviting top Sudanese officials to a similar forum in January 2013.
Sudan's claim that the conference will go ahead is the latest step in defiance against its international counterparts.
The US is currently at loggerheads with the country, where it has made it clear that it does not want Bashir to show up at the UN General Assembly in New York, while he faces charges related the death of 300,000 people since 2003 in the Darfur region.
"Such a trip would be deplorable, cynical and hugely inappropriate," said Samantha Power, the US ambassador to the United Nations in a statement.
Bashir has applied for a US visa to attend the meeting this week and under a US treaty with the UN in 1947, Washington is obligated to issue the visa. The US has never banned a visiting head of state, who wants to speak to the UN, but it could set an unprecedented political situation where an attendee is being actively charged with war crimes.
Human Rights?
Sudan has been widely condemned by Western countries for the humanitarian crisis in Darfur that has led to a US trades embargo due to Sudan's human rights record.
In 2009 the International Criminal Court issued an arrest warrant for President al-Bashir on charges of committing war crimes and crimes against humanity in Darfur. A second warrant was issued in 2010 accusing him of genocide.
Both warrants relate to alleged human rights forces by Sudanese forces and the associated Janjaweed militia.
The conflict in Darfur started 10 years ago and the UN estimates that 300,000 people were forced to flee from their homes in the first five months of 2013 alone.
Business in Berlin
As Germany's trade connections expand outside the European Union to China, Africa and Latin America, Sudan might be a target of these efforts.
In January 2013 the Sudanese sent a high-level delegation to the Berlin meeting.
South Sudan was invited to the Berlin conference but they only sent an ambassador as relations between both countries have not been good as longstanding tensions between the two nations remain.
According to the German-African Business Association, the latest conference in October 2013 is managed by German and Sudanese business groups with support from both governments.
"Sudan's economic perspectives have developed positively recently...The economy has been recovering since southern secession," said their website.
However, many foreign investors have a negative view of the investment environment in Sudan.
They complain about dollar scarcity and few state infrastructure projects.