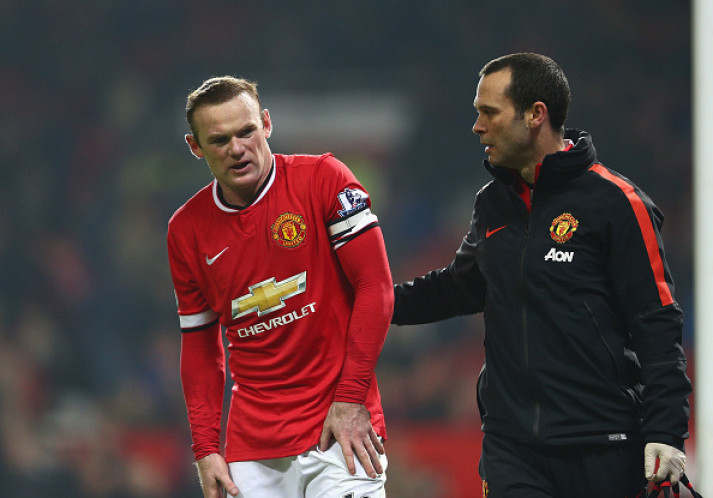 Manchester United manager Louis van Gaal has confirmed both Wayne Rooney and Jonny Evans are ready to return to action for the trip to Southampton on Monday 8 December but Angel Di Maria and Phil Jones will miss the game.
The England captain picked up a knee injury after crashing into an advertising board during United's 3-0 victory over Hull City on 29 November.
He missed the 2-1 win over Stoke City at Old Trafford on Tuesday 2 December but Van Gaal has confirmed he has already returned to training and will be fit to for the Southampton game.
However, record signing Di Maria will remain on the sidelines after missing the Stoke's game following the hamstring injury he sustained in the first half of the win over Hull City at Old Trafford.
"It's not a bad injury but I am not a doctor. I have to say it like a manager, not like a doctor. But I think he shall recover very quickly," the manager said.
Meanwhile, Evans fractured his foot during the 5-3 defeat against Leicester City on 21 September and has since missed the last nine Premier League games.
But after playing twice for the reserves and the under-21 side, he available for selection again.
"Evans is coming back. He is fit to play," Van Gaal said.
Defender Jones has also returned to training but after missing the last six games, he still requires time to be ready for first-team football.
The manager said: "Jones is coming back but not fit to play. He needs training sessions and maybe also matches in the second team. But he is coming back. He is fit to train. That is also very good. We are seeing already light in the tunnel."