Justin Rose and Henrik Stenson will kick-off Europe's attempts to win a fourth straight Ryder Cup against United States duo Jordan Spieth and Patrick Reed after the opening Ryder Cup foursomes pairing were confirmed. Davis Love III and Darren Clarke finally revealed their hand following months of preparation during the opening ceremony, leading to some intriguing battles on day one of competition.
The second pairing sees Rory McIlroy paired with rookie Andy Sullivan against Phil Mickelson - making his 11th appearance at the world's leading team event - and wildcard Rickie Fowler. The third match sees Sergio Garcia and Martin Kaymer face Jimmy Walker and Zach Johnson.
Lee Westwood marks his 10th Ryder Cup appearance alongside debutant Thomas Pieters against PGA Tour player of the year Dustin Johnson and Matt Kuchar. Danny Willett has however been omitted from the first morning of play, after admitting to being distracted by the controversial column written by his brother criticising American sports fans.
"Well, it's an incredible session really
overall," US skipper Love said. "I kept looking at this lineup and every time and now instead of us writing it down on a yellow legal pad like my dad did, which Jim Furyk had a pile of those, it's on cell phones, it's on pictures, it's on notes.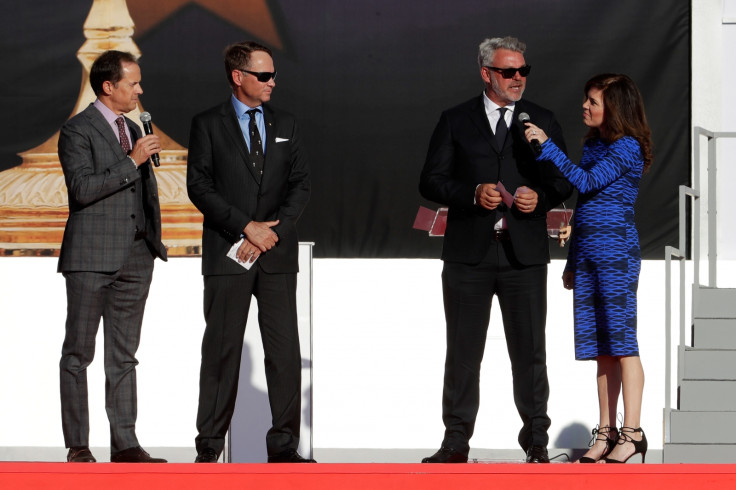 "And we kept looking at it on the phone; I need to destroy a lot of stuff, actually. I need to go back and delete, delete, delete. Every time I looked at this lineup, I just got more and more excited about all four matches. Obviously not knowing who they were going to put out, but guessing a little bit. Again, that first match is going to be exciting."
Northern Irishman Clarke added: "There is no point in me trying to second guess what Davis is going to do. Davis is going to do what he thinks is best, and I'm going to try and do what I think is best.
If you go down that road of trying to guess where Davis is going to put certain pairing, it's a never-ending story.
"The one thing I would have said, if somebody would have asked me, I could have almost given you the first match whenever we arrived here or before we got here. I would have had a good guess; Davis probably would have had a good guess, and I think we would have both come up with the same conclusion. But after that, I'm just trying to do what I feel, with the help of the vice captains, is best from the European point of view."
Friday 30 September foursomes[US/UK time]:
7:35am/1:35pm: Jordan Spieth and Patrick Reed vs Justin Rose and Henrik Stenson
7:50am/1:50pm: Phil Mickelson and and Rickie Fowler vs Rory McIlory and Andy Sullivan
8:05am/2:05pm: Jimmy Walker and Zach Johnson vs Sergio Garcia and Martin Kaymer
8:20am/2:20pm: Dustin Johnson and Matt Kuchar vs Lee Westwood and Thomas Pieters