Danny Willett admits preparations for his maiden Ryder Cup appearance have been affected by an article written by his brother in which he heavily criticises American golf fans. An otherwise respectful build-up to the 41st edition of the illustrious team event at Hazeltine has been overshadowed by an editorial from Pete Willett - the older sibling of the Masters champion - which labels home fans as a "baying mob of imbeciles".
The 28-year-old has been forced to publicly apologise and distance himself from the comments, while Team Europe captain Darren Clarke raged at the outburst which came less than 48 hours before the beginning of competition. Willett has also held talks with opposition skipper Davis Love III in an attempt to calm tensions before the start of play on Friday [30 September].
Making his maiden Ryder Cup appearance as the Masters champion was meant to represent a career highlight for Willett, but instead the week has been dominated by issues away from the course. The Englishman admits his preparations have taken a seismic blow due to his brother's histrionics, which included calling US golf supporters "obnoxious", "groupies" and "cretins".
"That's been the toughest thing I guess," Willett told reporters. "What was said was said and there's no going back on anything like that. You know, like I said, I spoke to Davis and spoke to the guys and hopefully we can draw a line. But yeah, it's been pretty tricky for me to get back on and fully focus these last few hours, especially this morning."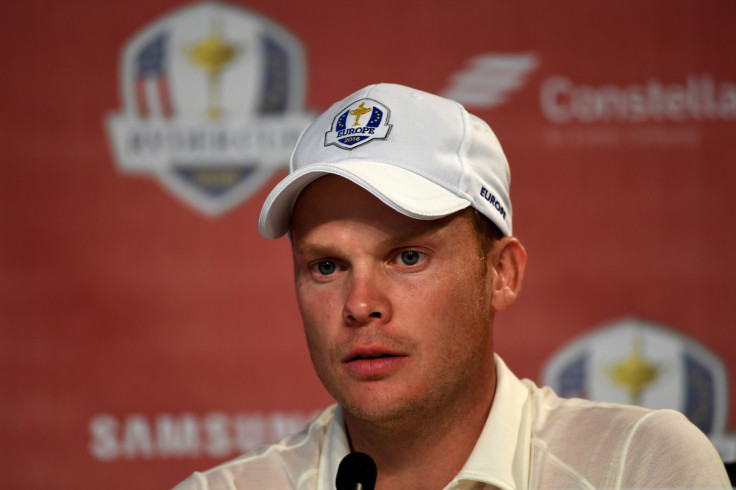 The episode has threatened to overshadowed what has been a low-key build-up to the Ryder Cup matches. Willett suffered some criticism during his final practice round in Minnesota but is hopeful the home fans can overlook his brother's comments. "It's not been too bad with the fans," he added. "The fans have still been great. There's a few shouts out there but you can expect that. Obviously coming to America, you're already a bit of a target.
"Obviously the European Team, the 12 guys. And yeah, it kind of centered the attention a bit more, obviously, upon myself; maybe. In an ideal world, the fans would do the same thing [draw a line under the issue], and we won't let it tarnish -- obviously it's my first Ryder Cup, but we won't let it tarnish the 41st Ryder Cup.
"There's some pretty rowdy American fans every Ryder Cup. That's the nature of the beast, that's what happens. Same when the guys come to Europe. Obviously the European spectators are more behind The European Team. That's how it works. At the same time, you don't mind the odd bit of heckling, but hope it doesn't go to far."