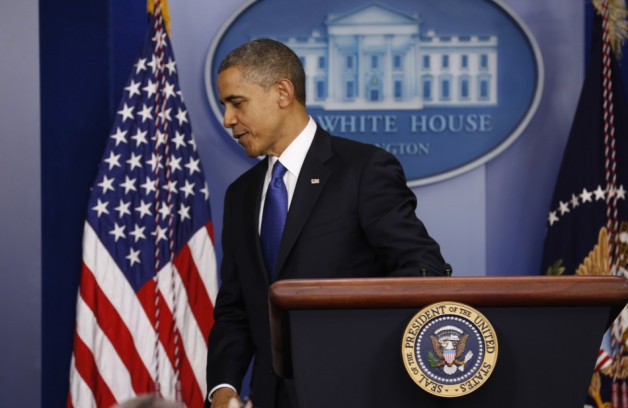 US President Barack Obama and the Republican leaders have reached an agreement to avert the "fiscal cliff" just a few hours before the year-end deadline.
The deal will allow tax hikes for individuals earning more than $400,000 and couples taking more than $450,000 for the first time in about twenty years, retain unemployment benefits and postpone the spending cuts, termed the sequester, by two months.
The Senate is expected to vote on the deal soon, but the House of Representatives is likely to convene only the next day. Although this will cause the proceedings to go over the deadline, the damage will be minimum since markets remain shut on New Year Day.
Speaking to Reuters, law firm K&L Gates partner Mary Burke Baker pointed out that in the end it does not matter when the agreement is reached as the legislation can be backdated.
"This is sort of like twins and one being born before midnight and one being born after. I think the date that matters is the day president signs the legislation," said Baker.
But a smooth passage of the deal in the House cannot be taken for granted considering the chamber Republicans' reservations against the tax hikes and spending cuts.
The deal will not see an end to the political wrangling between Democrats and Republicans as negotiations over the contentious issue of spending cuts will be taken up after two months.
Republicans believe that the White House is not interested in reducing government expenses to help close the budget deficit and are likely to use the extension for getting their demands approved.
Before the deal, President Barack Obama had said that the latest proposal is not what he was looking for but "with this Congress, that was apparently a little too much too hope for".
US markets ended on a positive note on the final trading day of 2012 on hopes of a deal. The S&P 500 broke a five-session losing streak, reversing most of the drop in the previous sessions to end 1.7 percent higher.
Uncertainty over the budget negotiations had weighed on global investor sentiments in the recent weeks, with stocks swinging between gains and losses in tandem with political rhetoric.