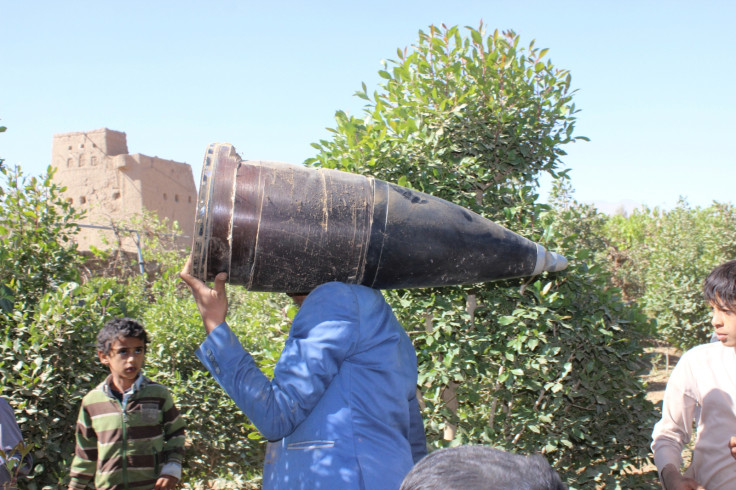 The United States has announced it will halt arms sales to Saudi Arabia over concerns for civilian casualties in the kingdom's bombing campaign in Yemen and will limit military support, authorities said.
An official from the Obama administration told Reuters that "systemic, endemic" problems in Saudi's targeting led to the US decision to stop a future arms sale that involves precision-guiding munitions.
"We've decided not to move forward with some foreign military sales cases for air-dropped munitions, PGMs (precision-guided munitions)," the official said.
"That's obviously a direct reflection of the concerns that we have about Saudi strikes that have resulted in civilian casualties," the US official added.
A second government official confirmed the US decision to halt the sale of some weaponry but declined to give any further details.
A particular case put on hold reportedly involves the sale of guidance systems worth hundreds of millions of dollars and manufactured by Raytheon that convert dumb bombs to precision guided munitions. While the US limits its military support, it said it would continue to provide intelligence focused on border security.
The decision of the US to limit military support could reportedly leave the UK in a dilemma due to the scale of its weapons sales to the kingdom and because of the presence of British military at the Saudi headquarters from where the bombing campaign is being carried out.
Andrew Smith of the Britain-based Campaign Against Arms Trade told the Guardian, "Like the US, the UK has licensed billions of pounds worth of arms to Saudi forces. Like their US counterparts, UK arms companies have fuelled and profited from the destruction taking place. If even the US is questioning its support for Saudi Arabia, then why is the UK government pulling out all stops to support them? Why are human rights regarded as less important than arms company profits?"
According to the Guardian, Britain has staff at the Saudi headquarters who help with advice on targeting. The UK defence ministry has said on multiple occasions that its advice is limited to whether the targets comply with international law and said it does not help Saudi choose targets.
The US will also reportedly focus on revamping future training of Saudi Arabia's air force and to improve Saudi targeting practices, which is a cause of concern for Washington.
In October, over 140 people were killed in an air raid on a funeral gathering in the Yemeni capital of Sana'a. The Saudi-led coalition was accused of the attack.