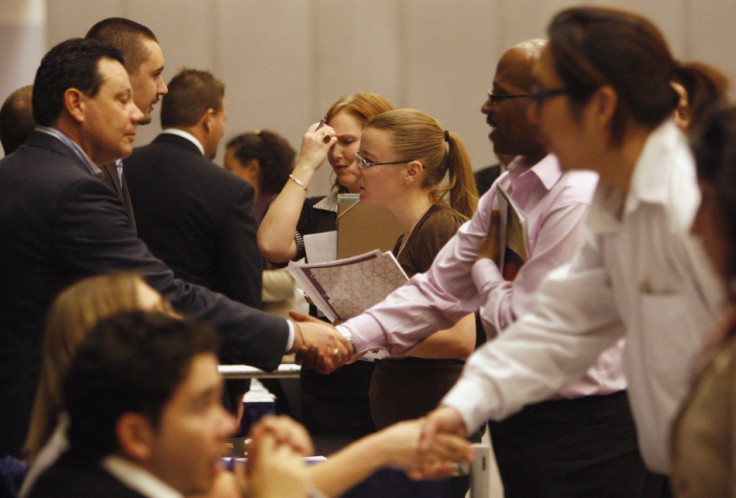 Of the many carefully constructed and nurtured convictions that were shattered during the financial crisis and recession of the recent past, one of the most unnerving was the fact that a degree from a good university gets you a job by default.
As many college grads struggled to find full time employment in the aftermath of the economic collapse of 2008-10, many found that their best option was to seek paid (or even unpaid) internships that gave them a chance to sharpen their skills, objectives and also establish relationships with potential future employers.
However, internships are not just a recession-weathering tool; their benefits are far too concrete and much more enduring. In a recent feature, the U.S. News & World Report points out that with college graduation rates growing in leaps, it would be wise, if not essential, for undergraduate college students to differentiate themselves from their peers by taking some extra, proactive measures. Securing and serving at least one internship before graduation could be an extremely effective one in this regard.
We take a look here at the list of top 5 national universities in terms of the proportion of graduates in 2008-09 who had internship experience:
University of Pennsylvania
Right at the top, the University of Pennsylvania claims that 90 per cent of its 2831 graduating students in 2008-09 completed at least one internship before they graduated. The University has 12 schools of which four offer undergraduate degrees. The career services office provides extensive support and exclusive resources for students scouting for internships, such as listings of opportunities, help with application, letters of recommendation etc.
A recent initiative in this regard has been the launch of the Penn Internship Network (PIN), which is a listing of Penn students who have volunteered to speak with others about their summer internships. Existing students may call or e-mail the volunteers to learn more about their experiences, how to apply, etc. and could receive helpful information and advice.
The Colorado School of Mines
A public engineering and applied sciences university in Golden, Colorado, the School of Mines specializes in the geo-sciences. Of the 620 Bachelor's degrees awarded in the year 2008-09, 84 per cent went to students with internship experience. Mines alumni (some of the most notable among whom are Andrew Swiger, senior vice president of Exxon Mobil Corporation, and Mari Angeles Major-Sosias, vice president of AREVA's International Network) are known to command some of the highest starting salaries in the country.
Career Services at Mines provides students with an abundance of resources which includes access to valuable internship opportunities. Internship positions are developed through cooperative efforts among the student, the employer, and the Career Center to give the student the opportunity to gain "hands-on-experience" in their desired field of employment prior to graduation. All relevant position descriptions are posted on the School's job-search portal DiggerNet. The School also publishes a database of average internship salaries according to chosen majors.
American University
A private university located in the Washington D.C. area, the University is expectedly a playground for the politically and socially oriented. It has six schools offering education in the arts & sciences, business, public affairs, international service, communication and law. Location is undoubtedly the foremost advantage offered by the school, matched by its international linkages and engagement - from Australia to Paris to Tajikistan. Of the 1384 awarded Bachelor's degrees in 2008-09, 81 per cent graduated with internship experience.
The Career Center thrives on facilitating connections between students and employers and is adept in helping students identify and maximize meaningful internships. The location-advantage and international associations come into play here as well.
Seton Hall University, New Jersey
Located just 14 miles from the financial capital of New York, Seton Hall University at New Jersey is home to seven schools that offer undergraduate degrees. 76 per cent of its 1017 Bachelor's awardees in 2008-09 reportedly had some internship experience.
Internships are a highly valued form of career-based learning at Seton Hall and the Career Center manages a large and diverse internship program. The Center offers an online Internship Tutorial, providing an overview of expectations of all students throughout the Internship process, which includes searching for an Internship, interviewing, and working as an intern. The tutorial contains information regarding the process and intern criteria, as well as all required forms. Listings of positions are also available.
Duke University
Durham North Carolina-based Duke University is a private institution again with 10 schools and colleges, four of which serve both undergraduate students. Of the 1625 students who graduated from these with Bachelor's degrees, 75 per cent are said to have completed one or more internships during their course of study.
Duke is part of the iNet Internship Network, which is an internship posting database shared by Georgetown, MIT, Northwestern, Rice, Stanford, NYU, University of Pennsylvania, Yale.
The Career Center also occasionally hosts a special Internship Spotlight Series, each session in which highlights a specific industry or set of related industries to pursue internships in. It is open to all students who are interested and gives them an opportunity to hear from fellow students who have had fantastic summer experiences in a wide range of career fields. This imparts knowledge of the kinds of internships available and the many successful strategies for obtaining them. Career Center staff moderate these casual and conversational panel discussions.