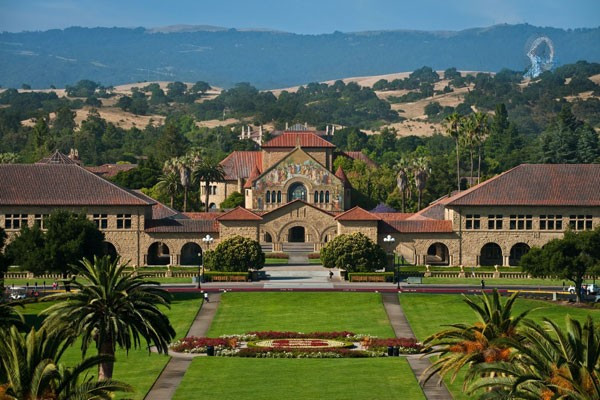 American universities have reported a significant rise in the amount of UK applicants for some of their most prestigious Ivy League schools. The Ivy League school system is the most expensive in the world but it now seems that with the trebling of UK tuition fees more and more students are looking to study in America. As well as Ivy League schools, more affordable state run American universities have also received significantly higher applications from UK students.
The report published today shows that UK applicants to some of America's top universities has grown over the past five years and it is expect to rise even higher as the government trebles tuition fees. Data taken from seven Ivy League schools show the rise. Harvard has reported 500 applicants a rise from 320 last year at the University of California says UK applicants have gone up from 130 to 160 this year. As some schools in America only publish the figures of successful applicants, the figure of UK students not enrolling on American courses is expected to be much higher.
Ivy League Schools
As UK tuition fees have increased, EU member states have in the main kept their fees at a more reasonable rate. This has been shown in the figures as studying ion the European Union has become more affordable and standards have improved. Applications to American schools from other EU states have dropped dramatically from 243 to 281 and are expected to decrease over the next couple of years.
As Andrew Halls, head teacher at the prestigious Kings College School in Wimbledon has seen this rise in US applications. Mr Halls has commented on the rise at his school: 'Our 13- to 16-year-olds are talking about applying to US universities much more than they used to. There's a feeling that [if you go to a UK university that is not Oxbridge], you may not get as much teaching as you would like. US universities emphasise the 'whole man'.
As more and more students are being asked to pay extortionate amounts of money to attend substandard UK universities its seems the growing trend is for students who have not received a place at either Cambridge or Oxford is to pay the higher fees in America but receive a world class standard of teaching.