Next-generation 5G mobile phone technology could be used in bandages to monitor wounds, according to scientists at Swansea University.
As part of work being undertaken as part of a major investment in science and technology in Swansea, scientists say such bandages could be trialled in the next 12 months.
Last month, Prime Minister Theresa May signed off on the Swansea Bay City Region deal which is expected to create 9,000 jobs and trigger £1.3bn ($1.63bn) investment in South West Wales over a 15-year period. May said she wanted Wales to be "at the forefront of science and innovation" as the investment was announced.
As part of that plan, the area is being used as a 5G test bed to trial the next generation of mobile internet, which creates opportunities for new research by the university.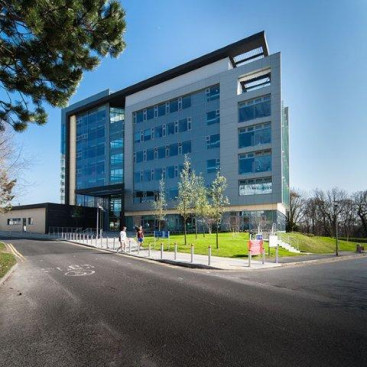 Professor Marc Clement, Chairman of the Institute of Life Science (ILS) where the research is being undertaken, told the BBC: "Sometimes we revere doctors so much that we tell them all is well but all of the evidence is there before them in this 5G world, so the clinician and patient can work together to address the challenge."
Scientists at the ILS said that nanotechnology could allow a dressing could be used to sense the state of a wound. By combining that information with other data captured by a patient's mobile phone, a doctor could use it to assess treatment needs.
Clement said: "That intelligent dressing uses nanotechnology to sense the state of that wound at any one specific time.
"It would connect that wound to a 5G infrastructure and that infrastructure through your telephone will also know things about you – where you are, how active you are at any one time.
"You combine all of that intelligence so the clinician knows the performance of the specific wound at any specific time and can then tailor the treatment protocol to the individual and wound in question."
The tests are expected to be carried out on people through the Arch wellness and innovation project, which is a collaboration between the university along with Abertawe Bro Morgannwg and Hywel Dda University health boards.
The project aims to modernise the health service in its local area, using innovation and academic research among other things.