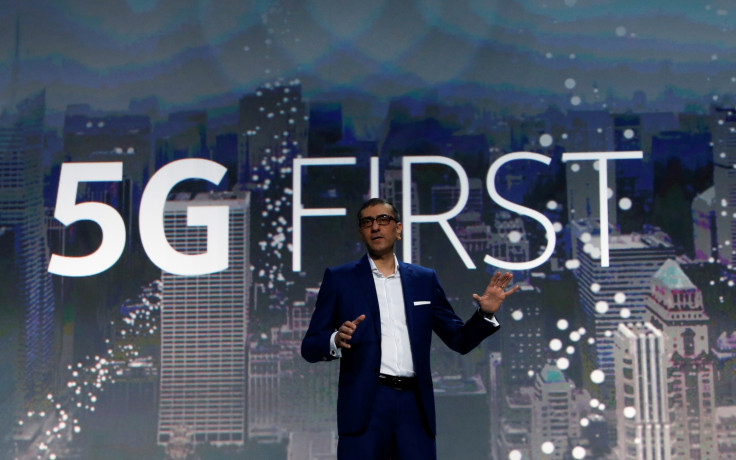 Surfing the internet on your smartphones may now be commonplace around the world, but mobile operators are already getting worried because their 4G mobile networks are quickly becoming congested with too much traffic, which means that soon your latest trendy social media posts and streaming video or music could start loading really slowly.
To prevent an uncool and slow-as-52K-dialup future, the mobile industry has come together to plan for next generation mobile networks – namely a new technology called 5G. It doesn't yet exist as the 5G New Radio (5G NR) specifications of how it will work have not yet been set out by the global mobile standards body 3GPP.
However, the picture is starting to get a bit clearer as a host of big technology players and mobile operators are teaming up to make super-fast mobile multi-gigabit per second internet speeds a reality by 2020. Join IBTimes UK as we sum up the key 5G announcements from Mobile World Congress 2017 in Barcelona.
---
Mobile industry finally agrees to back 5G NR for 2019, not 2020
---
It may have been unclear before, but now multiple key players in the mobile industry, from smartphone manufacturers to telecommunications technology firms and mobile operators have all agreed to collectively support and back the 5G NR specification being devised by 3GPP, including: AT&T, NTT DoCoMo, SK Telecom, Vodafone, Ericsson, Qualcomm, British Telecom, Telstra, Korea Telecom, Intel, LG Uplus, KDDI, LG Electronics, Telia Company, Swisscom, TIM, Etisalat Group, Huawei, Sprint, Vivo, ZTE and Deutsche Telekom.
The global mobile operator body GSMA is determined for mobile operators to deploy 5G wireless networks by 2020, but the industry is now aiming to make this possible by 2019.
Since it will take a while for the specifications to be set and new infrastructure and devices to be developed (known as "Standalone 5G NR"), instead the industry will focus on "Non-Standalone 5G NR", which will make use of the existing 4G LTE radio and evolved packet core network and then add a new 5G radio access carrier to make 5G speeds possible a year ahead of schedule.
---
5G trials in multiple countries
---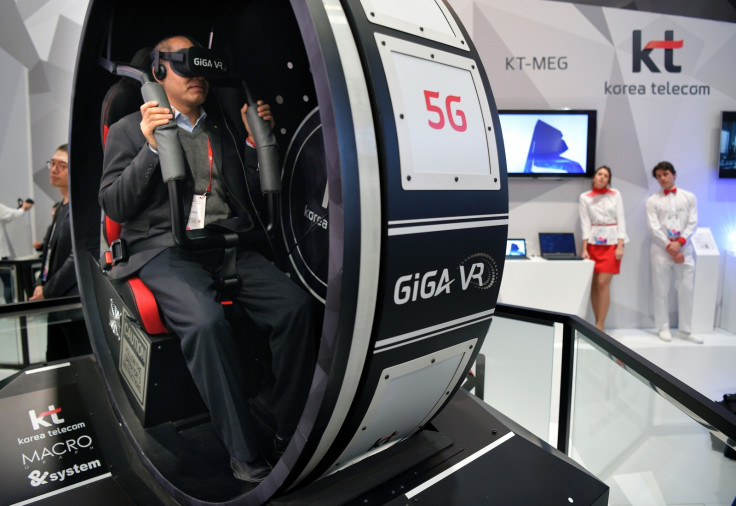 United Kingdom – BT is collaborating with academic researchers from University of Bristol, University of Lund and National Instruments (NI) to test out Multi-user, Multiple Input, Multiple Output (MU-MIMO) both outdoors and indoors at Adastral Park in Suffolk.
So far, a 128 element Massive MIMO system operating at 3.5GHz, using 12 streams in a single 20MHz channel has been able to demonstrate real-time transmission of 10 unique video systems. The system was also able to simultaneously transmit 24 user streams operating with 64QAM on the same radio channel with all modems synchronising over-the-air with truly untethered devices, from which the team were able to infer a spectrum efficiency of just less than 100bit/s/Hz and a sum rate capacity of circa two Gbits/s in this single 20MHz wide channel.
United Kingdom – Vodafone is working with Ericsson and Qualcomm to test out 5G NR technologies in both existing licensed frequencies as well as the sub-6GHz and millimetre wave spectrum bands for use cases like virtual reality, augmented reality and connected cloud.
Australia – Telstra is to carry out interoperability testing and an over-the-air field trial with Ericsson and Qualcomm using 5G NR technologies including MIMO and orthogonal frequency-division multiplexing (OFDM) to help make sure that 5G will work down under and suit the vast distances between settlements and sparse population in the country. The trials will take place in the second half of 2017 and will focus on the 28GHz, 39GHz and sub-6GHz bands.
Japan – NTT DoCoMo will be trialling 5G NR technologies in the 4.5GHz and 28GHz bands with Qualcomm and Ericsson using MIMO technology, beamforming techniques, adaptive self-contained TDD, scalable OFDM-based waveforms and a flexible, low-latency slot structure-based design. There will also be a key focus on making mobile broadband communications sustainable in non-line-of-sight environments. The trials will begin in the first half of 2018.
China – China Mobile is working with ZTE and Qualcomm to conduct interoperability testing and over-the-air field trials, particularly in the sub-6 GHz mid-band spectrum at 3.5 GHz, which China sees as critical for enabling 5G use cases for VR, drones, autonomous vehicles, connected cloud and industrial equipment.
The trials will make use of MIMO, OFDM, adaptive self-contained TDD and a flexible, low-latency slot structure-based design. The trials will begin in China in the second half of 2017, and China Mobile is keen for more partners to come together to help it build a viable 5G ecosystem in the country.
United States – Verizon is to pilot 5G pre-commercial services in 11 cities (Washington DC, Miami, Seattle, Sacramento, Houston, Denver, Dallas, Brockton (MA), Bernardsville (NJ), Atlanta and Ann Arbor) starting from Spring 2017 with its newly-built 5G network.
Verizon is not supporting the 3GPP's proposed 5G NR specifications, Instead, it is working with a large number of partners including Ericsson, Nokia, Samsung and Qualcomm in the Verizon 5G Technology Forum (5G TF) and using technical specifications developed from this to extend Verizon's existing 28/39 GHz frequency bands.
AT&T has also been trialling 5G in the US with Nokia, using its 39 GHz frequency band for streaming content from the online TV streaming service DirecTV Now in New Jersey. The telecommunications giant is planning to trial 5G NR technologies in the 28 GHz and 39 GHz frequency bands, and plans to make Austin and Indianapolis its 5G showcase cities.
---
5G Innovations
---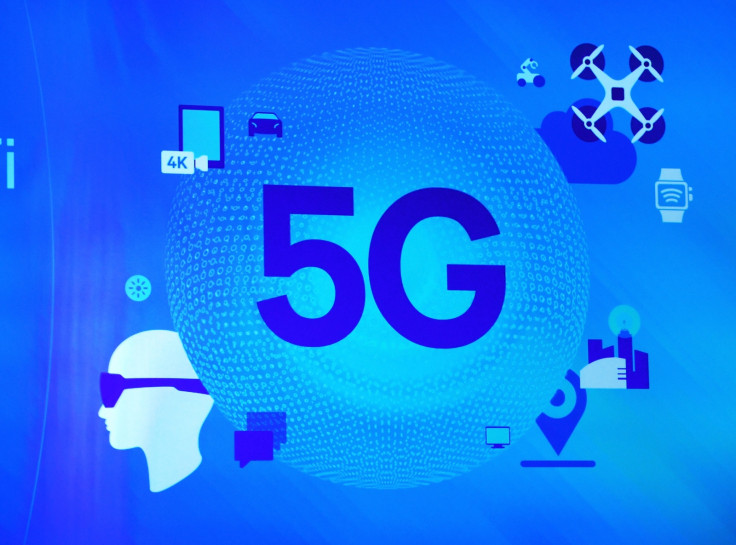 Intel – Intel has announced the third generation of its existing 5G Mobile Trial Platform for integrating and testing 5G devices, as well as the XMM7560 modem to deliver Gigabit 4G LTE speeds, and a portfolio of mobile edge computing technology to help prepare wireless networks for 5G.
Qualcomm – Qualcomm has announced that its Snapdragon X50 5G modems will feature 5G NR multi-mode chipset solutions to support the sub-6 GHz and multi-band millimetre wave spectrum bands, as well as the Non-Standalone 5G NR for existing 4G LTE networks.
Ericsson and Intel – Ericsson and Intel have a launched a new open industry initiative called 5GI2 to help research applications of different technologies like drones and VR, as well as the industrial Internet of Things (IoT). GE, Honeywell and UC Berkeley are the first members to have joined. The two technology giants have also achieved live over-the-air interoperability of two pre-5G systems, namely the 5G Intel Mobile Trial Platform and Ericsson's 5G Radio Prototype system.
Nokia and Intel – Nokia and Intel are developing all sorts of next generation wireless services in two 5G Acceleration Labs in Finland and New Jersey. Intel and Nokia are also working together on Verizon's 5GTF interface to make sure that Nokia's 5G First line of MIMO mobile network infrastructure equipment for 3.5 GHz, 4.5 GHz, 28 GHz and 39 GHz frequency bands works well with consumer smartphones powered by Intel processors.
BT, Ericsson and King's College London – BT is teaming up with Ericsson and King's College London to help test and build the network infrastructure needed for consumer and commercial 5G services. BT, which owns EE, wants to create a truly converged fixed and mobile network in the UK.
Cisco – Cisco is improving network, device and cloud security with new solutions to help mobile operators stay secure and mitigate harm from attacks against the core network, as well as securing users' mobile internet experiences.