Donald Trump demands to ride in Queen's gold-plated carriage during UK state visit
Trump is keen on including golf at Balmoral and having tea with Kate Middleton.
US President Donald Trump is keen to use the Queen's royal carriage to travel down The Mall to Buckingham Palace.
According to officials, the White House views the carriage procession as an important part of Trump's itinerary for his visit scheduled for the second week in October.
UK security sources have warned that it poses a "monster" security operation, according to a Times report, leading to a lockdown of areas in central London.
The Metropolitan Police are preparing for one of the largest public order operations in years, as hundreds of thousands of people are expected to come to Westminster to protest at Trump's state visit, which was postponed from earlier this year.
In 2011, Barack Obama arrived at Buckingham Palace, travelling in an armoured motorcade, protected in a bullet and bomb-proof car.
"The vehicle which carries the president of the United States is a spectacular vehicle. It is designed to withstand a massive attack, like a low-level rocket grenade," a source told the Times.
"If he's in that vehicle he is incredibly well protected and on top of that it can travel at enormous speed. If he is in a golden coach being dragged up the Mall by a couple of horses, the risk factor is dramatically increased.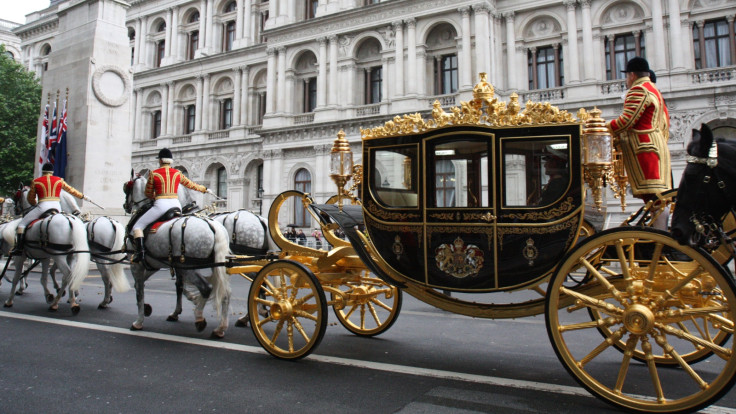 "There may well be protections in that coach such as bulletproof glass, but they are limited. In particular, it is very flimsy.
"It would not be able to put up much resistance in the face of a rocket propelled grenade or high-powered ammunition. Armour-piercing rounds would make a very bad show of things."
If the Diamond Jubilee State Coach is used, it has bullet-proof windows, covered with gold leaf, with door handles inlaid with 24 diamonds and 130 sapphires, according to the Daily Mail.
Hundreds of armed US Secret Service personnel will also be protecting the American president.
An itinerary that Trump is said to be keen on includes golf at Balmoral, tea with Kate Middleton, Prince William, Prince George and Princess Charlotte, as well as a visit to the Churchill War Rooms.
© Copyright IBTimes 2023. All rights reserved.