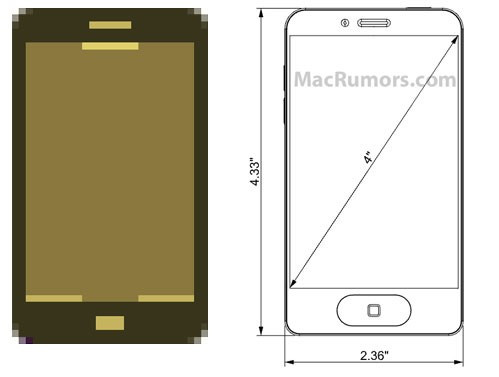 An unofficial Apple site has issued a fresh report claiming to have discovered a design image of Apple's mysterious new iPhone handset.
The image came from MacRumours and was originally posted on the site's iOS blog. The site said the image was discovered while its writers were exploring the instructions of Apple's forthcoming Photo Stream.
Upon further exploration, the site claimed to have turned the atypical artists rendition into a design sketch. The sketch indicated a number of differences between the rendition and Apple's current iPhone 4 device. Chief among these were an enlarged screen and elongated home button.
The image is the latest in a slew of alleged "leaked" photos, design sketches and component details reported by MacRumours. To date the site has been one of the primary sources of news regarding Apple's as-yet-unconfirmed new iPhone.
Despite the near hysterical hype regarding its next smartphone device, Apple is yet to release any official word on its next iPhone -- even the name iPhone 5 is a product of the world's media.
Apple declined to comment when asked about MacRumours' report.