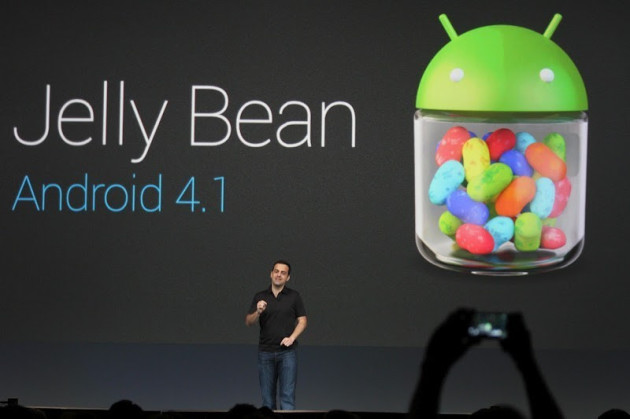 Just a couple of days back, Samsung rolled out the new Android 4.1.2 Over-The-Air (OTA) firmware update for their flagship smartphone the Galaxy S3 I9300. The OTA firmware is based on the I9300XXELKC version and ports the Android 4.1.2 JZO54K custom ROM build for your Galaxy S3.
Although the firmware has been officially released for Poland region only, it still works fine on any international variant of Galaxy S3 (irrespective of the region begin used). As this is an official firmware release, users can rest assured that the warranty on their device will be secure even after applying the XXELKC OTA update.
Some of the notable features incorporated into the XXELKC OTA firmware for Galaxy S3 are as follows:
Based on Android 4.1.2 Jelly Bean JZO54K build
Multi-View or Multi-Windows support (primarily released for the Galaxy Note 2)
Page Buddy
A revamped Gallery application UI
Notification panel with customization support
The Brightness Slider in the Notification Panel can be disabled
Smart Rotation
Page Artist app and the Group Cast app
New Swype-like keyboard borrowed from the Android 4.2 OS
Multiple enhancements and other small features are also added so that you get the best possible Android 4.1.2 Jelly Bean experience
Key Points to Note
The XXELKC OTA firmware and the instructions provided in this guide are applicable to the international variant Galaxy S3 I9300 model only and will not work on other versions.
If your device is already rooted, the installation of this firmware will automatically unroot it and get back the warranty on your device.
Users installing this firmware outside Poland or are already running a custom ROM, are likely to see the OTA firmware update erasing all contents of their phones. So, it is strongly advised that users back up important data and settings on the Galaxy S3 before proceeding with the Jelly Bean update.
Ensure that your computer has the necessary USB drivers installed for connecting your Galaxy S3 phone. Download Samsung USB drivers for Windows 32-bit ( x86) and Samsung USB drivers for Windows 64-bit (x64).
Disable Samsung KIES while running ODIN to flash the new XXELKC Android 4.1.2 official Jelly Bean firmware.
Disable all antivirus programs on your computer, as this might interrupt the update process.
Enable USB debugging option from Settings > Developer Options.
The instructions provided in this guide are meant for reference purpose only and IBTimes UK will not be held responsible if you damage or brick your device. Users are advised to proceed at their own risk.
How to Update Galaxy S3 I9300 to official Android 4.1.2 XXELKC OTA Firmware
Download official Android 4.1.2 XXELKC OTA firmware to your computer
Extract the firmware zip file to your computer's desktop and you get a single file with '.tar' or'.tar.md5' extension. Do not try to extract any further and leave this folder on the desktop.
Download ODIN app (Odin 3 v3.04 zip) from here. Extract the contents of the Odin zip file to the same folder as the firmware file.
Power off your Galaxy S3 phone and remove its battery. Then re-insert the battery after a period of 5 seconds.
Boot your phone into Download Mode. To do so, press and hold the Volume Down, Home and Power buttons together. Release the buttons when the display turns on, and then tap Volume Up to confirm entry into Download Mode.
Launch ODIN3 v3.04.exe file.
Connect your phone to the computer via USB cable. Wait for the "added!!" message from Odin and proceed to the next step. NOTE: If the message fails to appear, then re-install Samsung USB drivers and enable USB debugging mode on your phone.
In Odin, click the PDA button and browse for XXELKC firmware file with '.tar.md5' extension that you extracted to the desktop in step 2.
Leave all ODIN options at their default values, except ensure that 'Re-partition' option is unchecked.
Hit the Start button in ODIN to begin installing the Android 4.1.2 XXELKC OTA update for your Galaxy S3. Leave the device alone (do NOT press any buttons), until the firmware installation completes.
Once the official Android 4.1.2 Jelly Bean firmware is installed, you will notice 'PASS' message on the screen and your device will automatically restart. When the phone displays Samsung boot animation logo, disconnect it from the computer.
Your phone is now configured with the new operating system and it should boot normally to the new OS. You are all set to explore its new features.
NOTE: If ODIN stops responding or the update is not completed successfully or if you get a "FAIL" message, then disconnect the device from computer, remove its battery and then re-insert it after 30 seconds. Once again boot into Download Mode and repeat the steps from scratch. You should now be able to flash the update successfully.
NOTE 2: If your device is stuck at the boot animation logo after getting the "PASS" massage, then just wipe the data from your phone's /system partition. Your phone should boot into the new firmware update, but you will lose installed apps, data and other contents stored on the device memory.
Nevertheless, the contents of the SD card will remain unaffected and could be retrieved after applying the following steps:
Power off the device by removing its battery.
Re-insert the battery after 30 seconds.
Boot it into recovery mode. To do so, press and hold Volume Up, Home and Power buttons. Release them when the screen flickers, as the Galaxy S3 will continue to boot into Recovery mode.
Choose Wipe data/ factory reset option and click Yes to confirm.
Return to the main recovery menu and tap Reboot System Now.
Your Galaxy S3 will boot normally into Android 4.1.2 XXELKC Jelly Bean.
Enter your Google Account details and you are all set.
Your phone is now running on the latest official Android 4.1.2 Jelly Bean OTA firmware and you can explore its new features.
[Source: Android Geeks]