Urinal-Based Pee Shooter Game Gets Patent
Playing at a public urinal may soon be welcomed, as a British company has secured a patent for a urinal-based computer game letting men aim and fire at targets.
The computer game uses a screen mounted above the urinal, an infrared sensor maps where a man is urinating and this signal is fed into the computer; games include skiing and a multiple-choice pub quiz.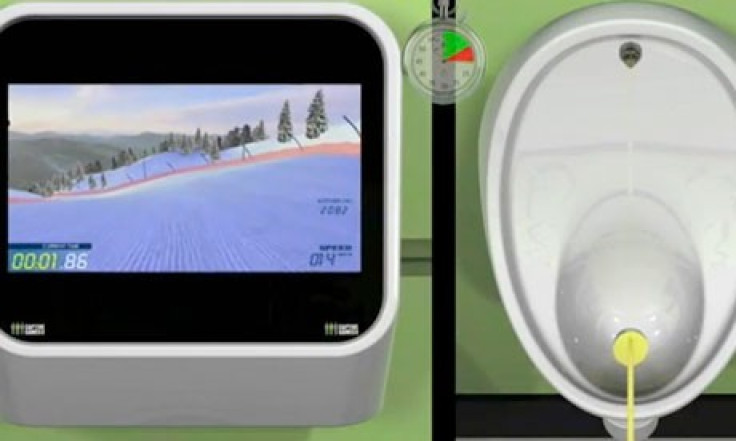 British company Captive Media has been grated the patent rights for the technology, as reported by the Guardian, and this allows the screens to be fitted to bathroom walls. The screen displays an advert until a customer stands by, then the game is displayed.
The user is presented with three targets on the screen: "Start", "Left" and "Right" to select which game they would like to play.
Gamers can post their scores to Facebook and Twitter via their mobile phones, and scores can be compared online with other players across the country.
Developer Gordon MacSween said: "It's notoriously difficult for brands to engage a young male audience whilst they're out socialising."
The Guardian reports: "Research by trade paper Adweek suggests that men spend an average of 55 seconds relieving themselves, which equates to nine months over the course of a lifetime.
"Captive Media hopes to capitalise on the time spent at urinals to encourage businesses to take advantage of the uninterrupted audience."
One of the machines has already been installed at the Exhibit bar in Balham, south London.
© Copyright IBTimes 2023. All rights reserved.